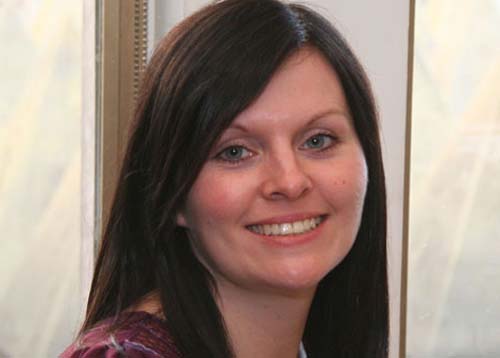 Babbage spent eight years in the City of London working in events before joining the Alternative Investment Management Association (AIMA) in August 2011 to help develop the association's events strategy and create a new programme of events.

How many events do you organise a year?
Around 40 globally

How many attend these events?
From 10 to 450

What type of events?
Breakfast briefings, lunches, dinners, seminars, forums, annual conferences and global member briefings/seminars.

How many in your team?
Just me!

What is your favourite venue?
Really depends on the type of event but my favourite venue for a drinks reception is the Gherkin, 30 St Mary's Axe – astonishing views over London and the service and catering (Searcy's) is top notch. It's the type of venue that people talk about for a long time after the event itself.

Where is your next annual conference being held and when?
The next annual conference is being held at the Guildhall, London this month. Our attendee numbers are growing year on year, which is great.
How have you boosted numbers?
For AIMA the key seems to be the more we interact with members throughout the year the higher our delegate numbers seem to be. We ask members on a regular basis what they want from AIMA and what topics they would like us to cover with our events. We have also introduced a new structured invite and follow-up process, which seems to be contributing to increased attendance at events.

What are the main challenges in organising your annual event?
Always a challenge to predict numbers of actual attendees compared to numbers registered because in this industry it changes depending on the market!

Every event planner has a disaster at some point – what is yours?
Just had an email from the office of this year's annual conference keynote speaker who has just pulled out! Luckily I have managed to stop the programme print run just in time.

What are the next steps for the association?
Onwards and upwards – we are constantly expanding and are offering a much wider range of events to our members than this time last year. All have been well received with very positive
feedback from members.
What type of events have you added?
We have added a series of quarterly breakfast briefings that cover the most relevant industry issues (at time of event), plus a series of dinners with our CEO and other member company heads to discuss the industry in general and how AIMA is/can be of more use to them. We have found this a great way to interact with those in senior positions who would normally send representatives to other events and gain an insight into how different member company's view AIMA & it's work.

The industry really needs...
More chances for association event managers to come together to discuss ideas, what works/doesn't etc without people feeling they are giving away trade secrets.

Top tip for other association event planners
I get the impression lots of associations have been running the same events over and over for years and years so my top tip would be to think outside the box, add a new lease of life to an old event – make your events memorable.
How can you make events more memorable?
To make an event memorable it needs to have a few key ingredients. Firstly it has to run on time and schedule otherwise people will remember it for all the wrong reasons.
It must inform and educate delegates as well as give them plenty of opportunity to network during breaks. But you must keep your audience engaged at all times.
Instead of using PowerPoint after PowerPoint why not try using a video or live link to a speaker not in the room?
We held a large conference in Hong Kong recently and had entertainment in the form of a traditional lion dance at the post-conference networking drinks. You could see everybody in the room visibly relax at the end of a long business day when the dancing and music began. It only lasted a few minutes but set up a more relaxed tone to the evening.
Have you registered with us yet?
Register now to enjoy more articles
and free email bulletins.
Register now
Already registered?
Sign in