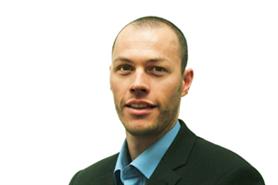 Olympics activity
The sixth Grass Roots Meetings Industry Report, available via an app for the first time, provides regular market updates on rate movements, new hotel openings, news and meeting trends.
Alan Newton, global supply chain director, Grass Roots HBI, said that so far this year, the European hotel market has seen both winners and losers around rates and that after seeing a large dip in meetings activity before and during the Olympics, there will now be an upsurge in events for Q4 and 2013.
Commenting on London, Newton said the city has been a mixed bag with five-star 24-hour rates increasing by 18% but four-star 24-hour rates reducing by 10%.
"Specifically, the five-star market in the South East has fared very well with day delegate rates rising by an inflation-busting 41%. The three-star UK hotels market however, has seen day delegate rates decrease across all regions, with the largest rate falls occurring in the South West, where rates reduced by 35%. The lack of government meeting activity, which has traditionally driven the mid-market hotel sector, is now clearly taking its toll."
Europe
The 2012 European hotel market also showed mixed results, with many hub destinations performing strongly, whilst more provincial and secondary cities have struggled to attract enough volume business.
"Different hotel sectors have also shown very varied performances. For example, the luxury five-star market, has continued to see rate growth, whilst mid-market hotels on the other hand have seen less demand and in many cases suffered rate reductions," said Newton.
Barcelona, Brussels and Paris were the city winners. Barcelona saw four-star meeting rates increase by 30% in 2012 to date, while Brussels has seen increases of 27% in the four-star sector and 25% in the five-star market. Paris' 4-star market has seen rate increases of 28% and a 20% increase in the five-star sector.
Geneva's five-star hotels now rank as the most expensive meeting hotels in Europe with an 11% rise in 2012 bringing average day delegate rates to €153 per person. Athens, predictably, suffered the largest percentage fall in meeting package rates, with prices reducing by 39% in the four-star market and 29% in the five-star market.
He concludes: "The forecast for the remainder of 2012 looks largely favourable for hotels. After seeing a large dip in meetings activity before and during the Olympics, we are now seeing an upsurge in events for Q4 of 2012 and 2013. Despite this, it is unlikely that rate increases will continue at the same level going forward and instead, we expect to see single digit rate growth at most in the UK and Europe for the next six months."
Have you registered with us yet?
Register now to enjoy more articles
and free email bulletins.
Register now
Already registered?
Sign in