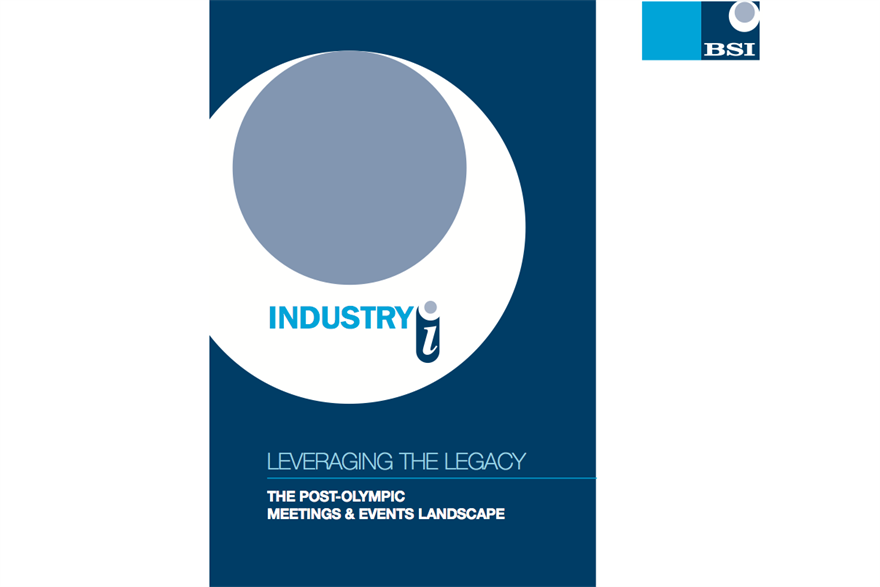 Leveraging the Legacy
BSI's new report – Leveraging the Legacy: The Post-Olympic Meetings and Events Landscape – has been launched today (28 August).
Examining the effects of the London 2012 Olympics on the events industry, the report notes that while the Games has showcased the UK's event planning and delivery skills, there are economic factors that will play a role in the ongoing legacy for the sector.
Among these are the strength of the pound against the euro affecting competitiveness, short lead in times, and a continuing corporate focus on reducing meeting and events costs through demand management.
Research and interviews
Drawing on research including the UK Events Market Trends Survey 2012 (UKEMTS) and London Venues Business Report 2012, the study also includes interviews with experts including Excel London managing director David Pegler, and Eventia chairman Simon Hughes.
Pegler highlights the possibility of a venue oversupply: "Event numbers have flat lined whilst inventory is increasing. There will be some segmentation in the market, so there will be some discounting to drive volume."
However, BSI's head of MICE product Jim Quintrell disagrees: "London is naturally busy and needs the capacity anyway, both domestically and for overseas events."
The report also notes that while Olympic venues are likely to take some time to become available for events activity, London is more advanced than previous host cities in confirming post-Games purposes of key venues.
Transport infrastructure
Meanwhile, the capital's transport infrastructure will be key to the industry's legacy, according to the Leveraging the Legacy report.
Quintrell added: "The stunning delivery of the Games has showcased the industry's event planning, creative and logistical skills. On the back of the successful Royal Wedding and Jubilee celebrations and London's transport network defying sceptics, we believe that the UK and London in particular, will become a global meetings and events destination of choice."
Have you registered with us yet?
Register now to enjoy more articles
and free email bulletins.
Register now
Already registered?
Sign in