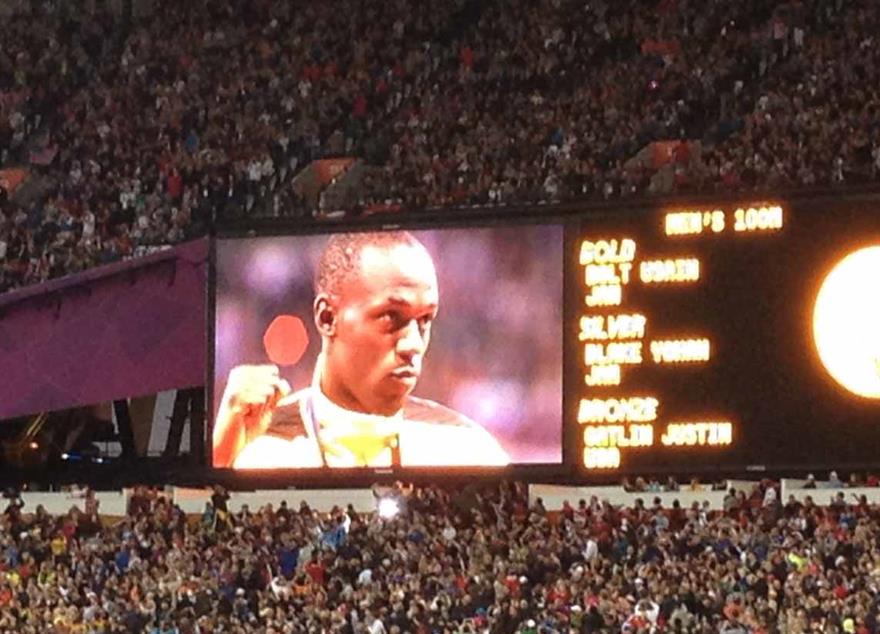 FACTFILE
Company: Camelot
Event: London 2012 Olympic Games and internal conference
Agency: Corporate Innovations
Group Size: 60 for Games, 160 for internal conference
Date: 29 July to 8 August 2012
Venue: Olympic venues and Alton Towers Resort
Pre-event planning
Camelot, the company responsible for running the National Lottery, began a process to develop a new reward scheme for its retailers in 2010. Oxfordshire-based Corporate Innovations was awarded the contract to develop the programme in autumn 2010, following a competitive pitch.
In July 2011, the Rewards+ scheme was launched, to provide an incentive for National Lottery retailers.
Separately, Camelot had been tasked with raising - via the National Lottery - a total of £2.2bn by 2012 to help fund the cost of hosting the 2012 Olympic Games and Paralympic Games in London.
With £750m of this coming from sales of specially designated lottery games, such as Olympics-themed scratchcards, National Lottery outlets were directly involved in raising that funding. This involvement meant that Camelot wanted to cement that link for retailers by offering ticket, accommodation and travel packages to the London 2012 Olympic Games.
Objectives
Camelot wanted to motivate retailers of National Lottery tickets to achieve top scores in areas of in-store compliance such as correctly displaying point-of-sale materials and scratchcards.
According to Corporate Innovations account director for Camelot, Gareth Baldwin, the idea was that by achieving ten out of ten in such areas, there would be a direct upturn in the value of National Lottery products sold, which in turn would lead to additional revenue being raised for distribution to good causes.
Challenges
Baldwin explains the main challenge was the "communication of the scheme". "We wanted to drive traffic to the website and one of the big challenges was raising awareness," he says.
Camelot currently has a total of nearly 30,000 retailers offering National Lottery products, although some from large multiple stores were not eligible for the reward scheme, and so the programme was extensive.
Solutions
Corporate Innovations developed a website - www.nationallotteryretailer.co.uk - which included examples of best practice for retailers to use to help them improve their compliance scores. A team of Camelot field sales staff also visited stores on an eight-weekly cycle, to encourage them to meet the targets.
The Olympics incentive scheme was launched in October 2011. Retailers then had a nine-month period until July 2012, during which they would be visited by field sales staff and work towards achieving the top scores.
Baldwin adds: "The field sales staff meet the retailers every eight weeks to offer advice and guidance to help them with their National Lottery sales in store."
The programme was also communicated through Camelot's internal magazine for retailers, called Jackpot.
Retailers were measured through a system developed by Corporate Innovations, called Site, Stock, Sell, which aimed to increase sales, and consequently money raised for the National Lottery good causes - last year amounting to more than £1.6bn.
Retailers getting full marks for their in-store compliance were put forward into a draw for the Olympics packages.
A total of 60 retailers were ultimately rewarded with packages, which included two pairs of tickets to Olympic sporting events, as well as hotel accommodation at either the Le Meridien Piccadilly hotel, or the Guoman Charing Cross hotel. Travel to London was arranged by Corporate Innovations on an individual basis.
Winners received tickets to events including men's and women's athletics heats and finals, swimming, hockey and equestrian events.
Camelot recognised the value of the high-performance message by bringing in Olympic gymnast Beth Tweddle to launch the scheme, and double Olympic gold medal-winning rower Steve Williams to present some of the packages to retailers.
In addition, Corporate Innovations also organised a one-day internal conference in July 2012 for 160 of Camelot's field sales staff at Alton Towers Resort, with a high-performance theme that resonated with the Olympics incentive.
"It is all about planning strategy, execution and results," explains Baldwin. "People were very excited about the Olympics coming up, and everyone at Camelot is very proud of the contribution they, through the National Lottery, have made to the Olympics and Paralympics."
In addition to the B2B winners packages, Camelot ran a draw via social media for members of the public to enter to win Olympics and Paralympics packages, also managed by Corporate Innovations.
Client verdict
Camelot's retail divisional manager David Evans says: "The Rewards+ programme really engaged retailers. The key driver has been the opportunity for our best retailers to win 'money can't buy' packages to the Olympics. This really enthused them to ensure their stores were perfectly merchandised.
The key benefit is that in-store standards, as measured by our retail sales team on their regular visits to retailers, have increased significantly to an average of 8/10, compared to 6.5/10 before the programme began a year ago, contributing to the excellent sales performance we've seen over the same period."
Post-event analysis
Camelot will be looking at how retailers have engaged with the reward scheme, and how it has affected their long-term performance.
However, initial signs are positive, as the company has reported record sales up 12 per cent to £6.53bn in the year to March 2012. This has already enabled Camelot to hand out £1.8bn to good causes, up £160m on the previous year.
TIMELINE
July 2011: Rewards+ scheme launched
October 2011: Olympics incentive programme launched
October 2011-June 2012: Field sales teams visit retailers
July 2012: Field sales conference
July-August 2012: Retailers' Olympic packages take place



Have you registered with us yet?
Register now to enjoy more articles
and free email bulletins.
Register now
Already registered?
Sign in