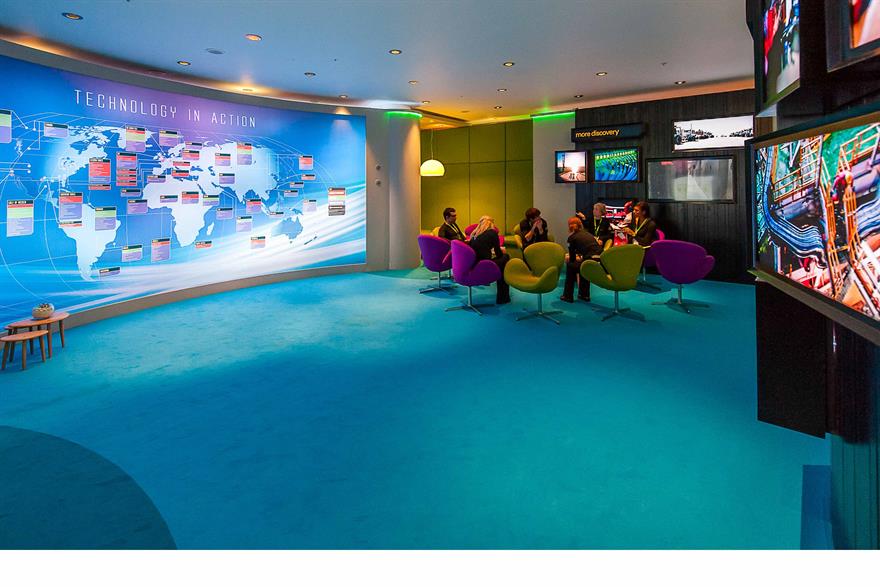 Eight-way pitch
BP appointed Jack Morton for the Technology Experience project following an eight-way competitive pitch.
The global energy company briefed Jack Morton's team with creating a unique corporate experience for employees, stakeholders and VIP guests, with technology at its core.
The theme for the project – at the Royal Opera House's Linbury Theatre – was More Discovery, More Recovery, More Efficiency.
Running throughout July and August, the experience has hosted a total of 2,500 delegates.
Attention to detail
BP's Technology Experience project director Chris Sedgwick said: "We have been blown away with the feedback we have received from our guests who went through the BP Technology Experience.
Sedgwick added the experience "constantly surprised guests", who were impressed with the "wizards who used industry leading technology to tell our technology story".
"The attention to detail and professionalism of the team all meant the experience was a huge success," he said.
Three chapters
The story of More Discovery, More Recovery and More Efficiency was told in three chapters, using three physical areas within the Linbury Theatre.
Jack Morton used the latest in filmmaking, CGI and projection techniques in the multi-disciplinary experience, to create an innovative space.
The agency's executive creative director Tim Elliott explained: "We realised very early on that it wouldn't work to create an experience that the audience received passively.
"We set out to redesign the corporate experience – to take it to a new level of theatre, storytelling, technology, drama and adventure. We wanted to take the visitor on a journey to somewhere new, and to paraphrase BP, to discover more."
Have you registered with us yet?
Register now to enjoy more articles
and free email bulletins.
Register now
Already registered?
Sign in