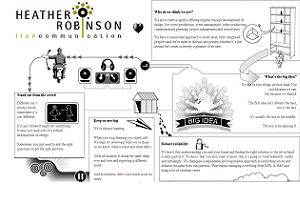 Strangeway worked with Heather Robinson previously, when she was communications director at the now-defunct THA Group, which went into administration in July 2009.
Robinson left THA Group in 2008, and HRLC was formally incorporated at Companies House on 17 December 2008, launching on 1 January 2009.
Strangeway said: "I worked with Heather for several years while she was communications director at THA Group, where she was instrumental in the success of Honda's strategic conferences and launches. Since her departure in 2008 to set up HRLC I have followed her progress with growing interest; I am delighted to join the agency."
Canon Europe, Ford US, Bupa, the NHS and Mencap are among HRLC's clients, and Robinson explained: "Three years in, the agency is firmly established with a really exciting client roster; David's considerable experience will be invaluable as we take HRLC to the next level."
The agency has a small staff of four core team members, acting as department heads covering creative, technical, strategic, and finance, with specialist freelancers and partners appointed to work on specific projects.
"It was a very conscious model," said Robinson. "We want to keep the overheads down and head count manageable."
Have you registered with us yet?
Register now to enjoy more articles
and free email bulletins.
Register now
Already registered?
Sign in