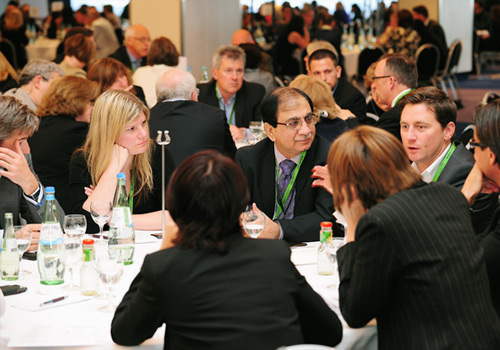 Some 84 international association hosted buyers who attended IMEX in Frankfurt in May responded to the survey, of which only 14 per cent reported higher income from sponsors and exhibitions in 2012 and 34 per cent showed no change.

Attendance figures are suffering more compared to last year, however, it still continues to be relatively strong. Last year, more than 28 per cent of respondents reported higher attendance for their 2012 events than in previous years; 38 per cent indicated no change (53 per cent indicated no change on 2011) and 31 per cent reported slight reductions (compared to 15 per cent who reported slight reductions in 2011) and less than 3 per cent reported a 'significant' fall in numbers (which is one percentage point lower than 2011).

The majority (75 per cent) of those surveyed organise meetings for more than 500 delegates and almost 15 per cent will organise events for more than 5,000 delegates. ??When asked if the continued global economic turbulence had any negative impact on their association and/or events in 2012, almost 60 per cent answered 'yes'. When this question was asked in 2011 this percentage was almost 43 per cent, which means the international association meeting sector has definitely been impacted more since last year.

However, when asked about their projections for 2013, these executives still painted a positive picture: almost 22 per cent of associations will be running more meetings in 2013 than in 2012, while only 11 per cent plan to organise fewer meetings.
More than 40 per cent are still projecting higher attendance than in 2012, compared to almost 10 per cent who expect delegate numbers to fall. These numbers are only slightly lower than last year, which means this survey still paints a very positive forward forecast, despite challenging economic conditions.
Have you registered with us yet?
Register now to enjoy more articles
and free email bulletins.
Register now
Already registered?
Sign in