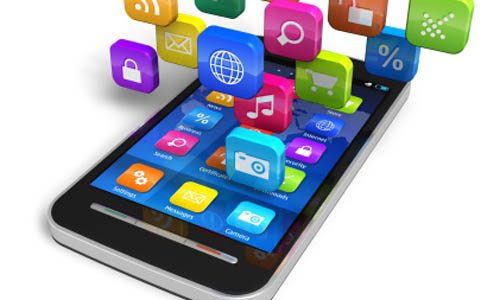 The European Society of Human Reproduction and Embryology introduced an app for its annual meeting in Istanbul this year for the first time. It was used by a third of participants and was considered a major improvement at the congress. ESHRE's Christine Bauquis explains
How long did it take to develop?

A little less than three months, which includes the development of the app itself for all smartphones and Apple devices, but also the submission procedures (i.e. applying for your app to be on Itunes and Google Play).
What supplier did you use?
Conference Compass.
Was the app sponsored?
No. This year we did not have any sponsors but we intend to secure one for next year.

What can delegates use the app for?

The app has two major interests: the creation of personalised programme, which also means you can prepare your experience at the congress in advance, and easy access to the information, which you constantly need when you are in a big conference. It replaces the abstract book and the entire programme, but also does much more than that and much faster.


The app also has an efficient research function, a floor plan for orientation inside the conference venue and a presentation of exhibitors. All this information is cross-linked, which makes the navigation very easy and intuitive.

What were the main challenges?

Availability
A couple of abstracts from the scientific programme were also selected for the press programme and those studies could not be made available at all because they were under embargo. This made us think further about the accessibility of the information contained in the app. Should it be directed to our attendees only? Could we make it available to anyone?

Timing
We actually worked within a tight schedule. We only had three month to develop the app, create our accounts with Apple and Google, and have it approved.

Promotion
As this was the first time we were developing the app and proposing this service to our attendees, we were anxious to know whether people would take it over or not.
It was a new feature for the congress.

How did you overcome these challenges?

Availability
Some conference organisers might want to keep the information available to their attendees only. We had another approach and thought the app could be used as a teaser, which would give an excellent outlook over the science to be presented at the congress.

The abstracts selected for the press programme were just put offline and could not be accessed until the embargo was lifted. Once the press conference had taken place, they were switched back online.

Timing
We set up a timeline with strict deadlines before starting the project. Our project ended up rejecting those deadlines. I find it important to mention this point because when you develop an app you also have to submit your app to Google and Apple and therefore you depend on third parties. In our case, Apple had to review the app twice, but it still fitted in our schedule. This must be taken into account when you plan the development of your app.

Promotion
We decided we needed to promote the app before the congress (and not necessarily during the congress) and to present the app as a special feature.
One of the main advantages of the app is that you can schedule in advance the sessions you want to attend and the people you want to meet. Therefore, we made sure to advertise it on all communication material we were sending before the annual meeting.
The QR codes were published in our magazine and we wrote dedicated articles in our e-newsletter. We also sent emails to the participants to promote the app.
Statistics clearly show that the mailings were efficient and that people would download the app when they received the email.
What did you do for delegates that did not have the app?
We still have the traditional abstract book and paper programme, but people can also browse the scientific programme on their computer and create an itinerary on the website. Afterwards, you can print it.

How will you develop the app for next year?
We thought the first trial was successful but we would like to improve it to match our needs.
The functions of the app, as it currently is, are available offline, so you don't need an Internet connection to use it.
However, obviously you can do more if you make the app available online. For instance, you can integrate it to already existing social media – or even develop it as a social media tool – with networking functions. We want the app to be even more useful so it covers the networking possibilities that such a big meeting offers. This is how we envision our app for next year.

Looking back, are there any functions that weren't necessary?
I don't think there were options that no one used. When you organise a congress of the size of ESHRE annual meetings or even bigger, you always find a wide range of interests.

Any top tips?

Concerning the development, I think it is really necessary to take your time during this phase. Be as meticulous as possible when you test the first pilot version of the app, test all the functions, check the times and try to identify a failure!
Make sure your app is clear by asking external people to test it. Ask your colleagues from other departments or even friends to play with it. They will be the best people to detect any shortcomings.
Test the app on all devices. In our case, we needed to test it on an iPad, an iPhone and an Android device. For example, you can find errors on an Apple device that you will not find on an Android.

Concerning the marketing, I would suggest to plan it as much as possible, and to make sure that people have downloaded the app before traveling to the congress. That's the best way to make the most of it and the easiest way to promote it.
Once people are on site, they do not necessarily have the time to get familiar with all the functions of the app, nor to browse the programme as well as they could have done it from home.
It does not mean that I discourage people from promoting the app on site, but it's a must to make a real effort to promote the app before the event.

A third of participants used the app – what was your target?
We were very pleased because on top of this quantitative success, we had a lot of positive feedback. One participant sent me an email to tell me that the app was 'a major and significant improvement' for the ESHRE congresses.

What did you achieve by having an app?

I think you will always have people who prefer the paper option, but the app creates a way towards paperless meetings. What we achieved this year was to make people happy to be "paperless" and to show that such a thing is not science fiction but a helpful option to make your experience at the conference easier and more efficient.
Have you registered with us yet?
Register now to enjoy more articles
and free email bulletins.
Register now
Already registered?
Sign in