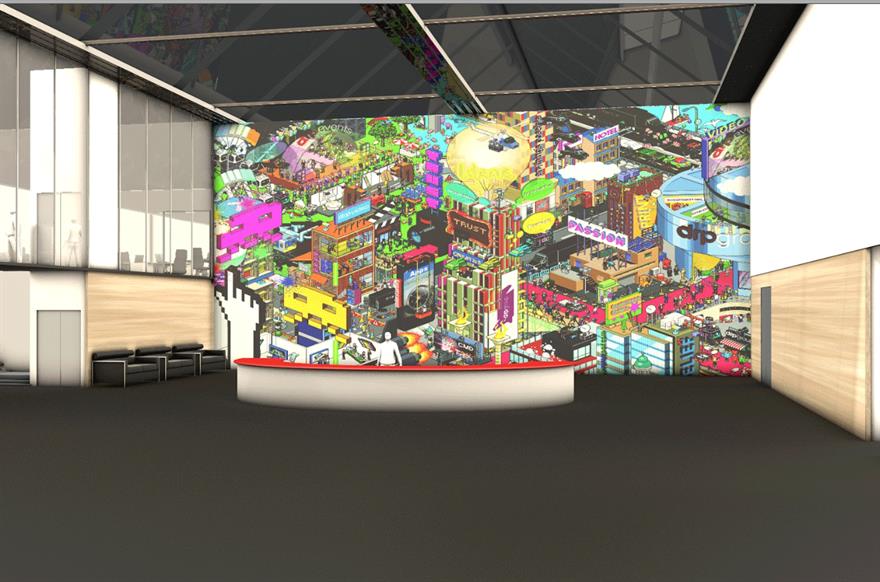 The 4.2 acre site, built for use in the Second World War to store ammunition and opening in December, will be the largest production facility of its kind in the UK, located on the Ikon Trading Estate where the business currently operates, bringing all the current facilities around the estate under one roof.
Two fully equipped drive-in studios, a cinema and meeting rooms will feature, catering for up to 300 delegates. The event management, production and logistics areas will all be in one huge area managing more than 800 events a year.
DRP Group made the investment after signing up 50 new people in the past two and a half years. The old facilities have been expanded, updated and invested in constantly to support the business' growth.
The new facilities will house the group's administration, creative, event management, technical service, digital media, design and print, and video facilities. The site allows space for a further 100 people over the next three years.
Dale Parmenter, managing director of DRP Group, said: "We are all aware that the country and the marketplace have been hit by the ongoing economic troubles. This isn't the first recession we have been through and successful businesses are the ones who use this time to invest. Once we reach the end of this tunnel, we are going to need to be prepared to propel our business forward and this new investment will help us do that. It's exactly what we did after the last recession and it fuelled the growth which has put us in the position we are today."
The plans are part of a £3.6m investment in the agency this year, which includes six new apprentices. Ten additional staff will be employed at DRP Group in the coming months, added Parmenter. "We have been investigating new ideas," he said. "There will be an emphasis on digital. Last year we bought a digital media company and our clients are calling out more and more for engagement and that is what we want to invest in."
Have you registered with us yet?
Register now to enjoy more articles
and free email bulletins.
Register now
Already registered?
Sign in