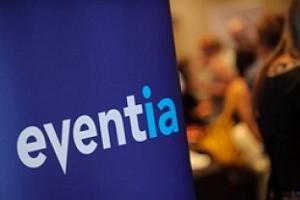 Eventia chairman Simon Hughes stressed the plans were not a "commercial merger", during a members' forum to discuss the proposals at the Park Plaza Victoria today (14 August).
Complementary
Focusing on the "changing landscape in the communications sector", Hughes said the fit with the IVCA was complementary because of the closer relationship between live events and elements such as video and digital media as part of the communications mix.
In addition, the secretariat teams will remain in full, and the new association – currently with the working title Eventia-IVCA – will go forward with a chief executive and chairman.
Under pressure
"We are under pressure to deliver clear, tangible benefits and we recognise the need for a stronger voice," said Hughes. "With lots of people shouting you just have a noise. We want our voice to be distinct and heard on the right issues."
However, some of the 20 members at the forum raised concerns about whether networking events post-merger would provide enough positive business leads.
Diverse
Air charter company Hunt & Palmer's sales manager Matthew Hunt said: "We have to look at the likelihood of whether we are meeting people who might be booking travel."
IHG senior key account director Mark Ryan added: "I would hate to think [the association] was too broad that you decided you were just going to skip an event if it was too diverse in terms of the people you were meeting."
Cultural differences
Hughes admitted that the associations were different culturally and "inhabit different spaces in the communications world", but pointed out that while there would be some set events, members could choose to attend relevant events.
Activities during the year would include the IVCA awards in March, the Summer Eventia – to include IVCA's current LiveCom event – and the Eventia awards in November.
Other key dates would include a CSR summit and the IVCA's Clarion awards in September, Fellowship awards in October, and a total of 29 other meetings including an AGM, board meetings, networking events and seminars, and member inductions.
Timetable
Hughes said: "People are interested in the idea. We hope to make this happen for the beginning of next year."
Following initial consultation with members, a joint proposal – including a business plan and articles of constitution – will be developed and sent out for formal consultation in October/November.
An EGM and ballot of membership is planned for December 2012/January 2013.
Have you registered with us yet?
Register now to enjoy more articles
and free email bulletins.
Register now
Already registered?
Sign in