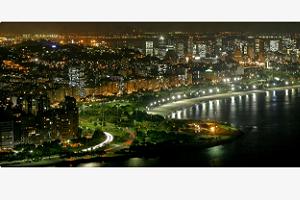 Growth
Rates in London grew 5% in the period January to June 2012, compared to the same time last year, while Liverpool and Belfast both experienced room rate growth of 8%. In Glasgow, rates were up 5%, while Cardiff, Leeds and Edinburgh saw marginal growth of 1%.
The figures compare with European cities such as Barcelona, which saw a 22% dive in room rates over the same period, and Munich, where rates dropped 15%.
HRG's bi-annual hotel survey report noted that rates also fell in Geneva, Zurich, Dusseldorf, Dublin and Madrid.
European financial crisis
HRG director, global hotel relations, Margaret Bowler, said: "The UK has managed to avoid some of the worst of the wider European financial crisis so far, and we're not seeing any of the dramatic drop off in business travel to UK cities that we have witnessed in major Eurozone cities.
"Room rates in London have been boosted by the relative strength of the banking, financial and corporate services sector. With so much new inventory coming to market for the Olympic Games however, many are predicting a post-Games slump in room rates across the Capital."
Brazil uplift
Despite the gloomy picture across Europe, room rates have seen significant rate increases in Sao Paulo (23%) and Rio de Janeiro (16%).
The increases have been put down to an influx of business travel demand outstripping supply.
Bowler added: "We expect rates to increase, particularly in Brazil, which is preparing to host a World Cup in 2014 and the Summer Olympic Games in 2016.
"It's easy to forget that many of the markets across Latin America are still maturing and there is room for development in terms of travel infrastructure. Supply is likely to remain an issue for some time, and we're working with a number of clients to advise on travel behaviours and negotiate preferential rates."
Have you registered with us yet?
Register now to enjoy more articles
and free email bulletins.
Register now
Already registered?
Sign in