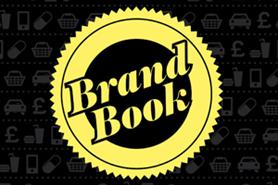 Size of market
The food and drink sector of the events industry accounts for 7.5% of the top 50 agencies' business, according to C&IT's State of the Industry 2012 report.
It also represents the largest manufacturing sector in the UK, employing more than 500,000 people.
Major players
Coca-Cola, Pepsico, Nestle, Britvic and Diageo are key brands.
Key agencies
These include RT Hospitality, ID Experiential, TFI Group and RPM.
Market trends
Strong performances in the food and drink market have come from meat, dairy, seafood and value-added grocery products, while the Scotch whisky industry is undergoing a global expansion.
UK food and drink exports are popular in developed markets such as the US, Canada and the EU. However, developing markets such as the Gulf States and Asia are also providing exciting opportunities for exporters.
Major events such as the 2012 Olympics and the Uefa Champions League attracted hospitality events from Coca-Cola - organised by RT Hospitality and Proske respectively. Heineken's Uefa Champions League events, meanwhile, were organised by ATPI Group.
The food and drink market is described as 'bullish' by TFI Group director Simon Maier. He says brands are not spending as much as they were before the recession, but are not far off.
"The major brands in the sector are international in scope, so it's hard to define them overall. Budgets are strong in the BRIC markets, but the UK remains resilient, and for events it is well served by a strong supplier base which attracts big food and drink companies," he adds.
Innocent's office manager, Charlie Heavey, says that the company still values teambuilding activities and incentive trips, but tends to avoid overseas travel.
"Budgets changed in 2008, but we still put on four major internal events every year.
We try to minimise our use of agencies and have had success in the past using our own offices for parties," she explains.
RPM's managing director Dom Robertson says food and drink brands have benefited greatly from sampling-based events or campaigns, but realise that, to be fully effective, this activity must form part of a wider communications strategy in order to create true brand advocacy.
"We are seeing an uplift in social media, for example, as food and drink brands look to build engaged communities and create relevant dialogue with consumers pre, during and post event," he adds.
Future forecast
RPM's Robertson predicts more economic uncertainty beyond 2012, which will make it more challenging to keep momentum and ensure marketing campaigns remain relevant.
"Brands are going to have to fight harder against potential uplift in own-label. As a result, food and drink brands should continue to push boundaries and drive consumer engagement, ensuring their campaigns add value over the whole shopper journey, build engaged online and offline communities, and capture the public's imagination," he adds.
Innocent's Heavey, however, says the experience she has gained controlling budgets will stand her in good stead for the future. "We're using our budgets more wisely and examining every aspect. In the future, I think green issues will continue to be important, too, which can put further pressure on foreign travel," she adds.
Have you registered with us yet?
Register now to enjoy more articles
and free email bulletins.
Register now
Already registered?
Sign in