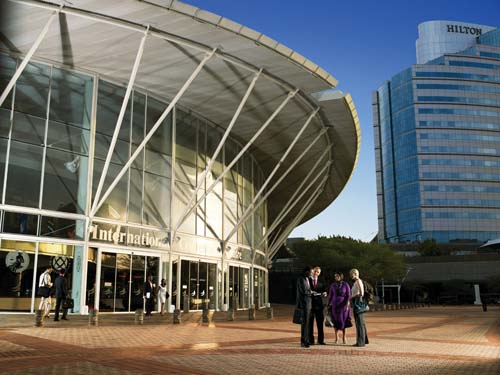 The bid was led by two professors from the University of Stellenbosch and the University of Cape Town, supported by a collaboration between the South African Association for Clinical Biochemistry (SAACB), the Durban KwaZulu-Natal Convention Bureau, ICC Durban and the EThekwini Metropolitan Municipality.

The International Federation of Clinical Chemistry (IFCC) received a record number of eight bids from four continents to host the congress. Each of the bids, together with letters of support, was evaluated by five expert members of the IFCC Committee for Congresses and Conferences (C-CC).

The SAACB was instrumental in the formation of the AFCC, a regional Federation of the IFCC, which will be holding its 5th conference concurrently with the WorldLab meeting.

The economic impact of this six-day event is expected to generate £13 million for the city.
Dr Graham Beastall, President of the IFCC, said: "The C-CC asked me to thank in person all eight bidding societies as all produced high quality bids. The congress in 2017 will be the first time that IFCC WorldLab will take place in the continent of Africa."

Professor T.S. Pillay, who is honorary Professor of Chemical Pathology at the University of Cape Town said: "This is a major coup for Laboratory Medicine in South Africa and underscores the academic foundations that have been built up by all the universities teaching and practising the discipline.

"Being amongst the few remaining senior academic leaders in Clinical Chemistry in South Africa, I hope that this will inspire the upcoming generations to continue the excellence that has been built up by our predecessors in this country and place African Laboratory Medicine firmly on the map – after all, Laboratory medicine guides more than 70 per cent of clinical decision making."
Have you registered with us yet?
Register now to enjoy more articles
and free email bulletins.
Register now
Already registered?
Sign in