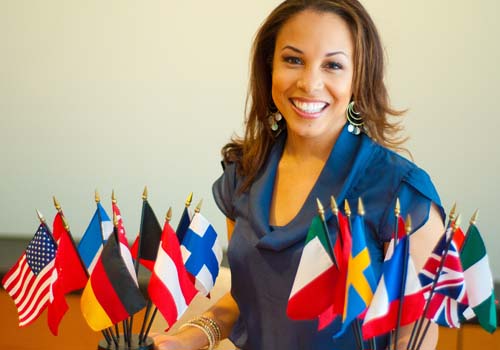 Monica Grinage Cooper is event programme manager the International Facility Management Association (IFMA) in Houston, Texas. The IFMA is the world's largest international association for professional facility managers worldwide with 22,655 members in 78 countries.
What does your role involve?
I develop and direct cutting-edge education for the IFMA's conferences. Our annual conference – World Workplace – attracts more than 5,000 international participants.
What advice can you offer on programme design?
Learn who your audience is. Set up surveys, focus groups and roundtables to better understand the hot topics for your industry. What are the likes and dislikes of your audience? Find out who are the key players are in the industry that can help with honest and positive feedback, almost in an advisory or programme committee role. These two do not happen overnight, it takes time to develop both.
Secondly, develop a clear process. Once you have learned your audience, it is important to develop, document and ensure a smooth clean programme submittal to onsite implementation process that is easy for everyone (delegates, speakers, board members and staff alike) to follow.
Thirdly, be creative. Don't be afraid to take a risk. It seems nowadays if you've been to one conference you've been to them all. While it's a cliché, think outside of the box and do something innovative.
Take a programme design risk in your opening or closing keynote selection, plenary room setup, and possibly your food and beverage selections. You may be thoroughly surprised how removal from the norm is openly embraced and appreciated.
Also, when possible, build in structured networking time during your programme. Don't just assume that it's going to happen at coffee breaks.
Measure, measure, measure is a key mantra of mine. Take time to conduct formal and informal surveys of your constituents and be sure to improve your processes based on that feedback.
Programming can be one of the hardest parts of planning an event. Accept the challenge, work closely with your constituents, deliver a good product and afterwards survey your group to find out the dos and don'ts for the next time.
Any tips on designing a programme for a hybrid event?
The programme development process is the same for both in a lot of cases, but it is the delivery that is drastically different.
It is imperative to ensure your speakers are truly up for the challenge in presenting and engaging both the online and physical audience and it's not easy to do both.
Dependent upon the online portal that you use, delegate engagement can be done online through social media, polling and Q&A and chats, while the physical audience typically benefits from interactive conversations and the ability to share best practices with their peers.
This is a balancing act that in a lot of cases makes the speaker not only the presenter but also a facilitator for the inclusion of all delegates. When delivered well, hybrid events can be beneficial for everyone and a lot of fun.
Have you registered with us yet?
Register now to enjoy more articles
and free email bulletins.
Register now
Already registered?
Sign in