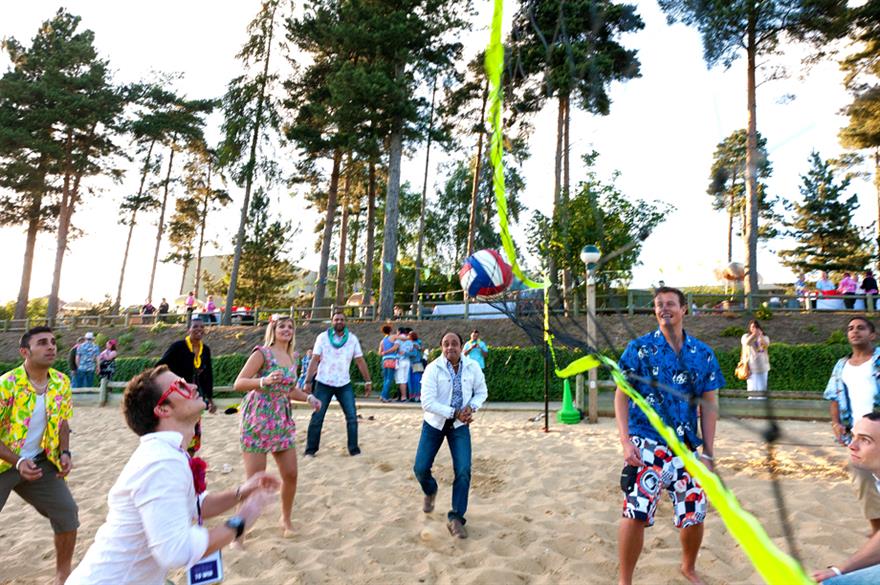 Pre-event planning: AstraZeneca wanted to host a unique Primary Care conference for its Field Force and marketing team in an unfamiliar and challenging environment, pushing boundaries and focusing the audience on inspiring each other and being the best. The meeting needed to provide a platform to mirror AstraZeneca's vision for the future.
Objectives: The key objectives of the conference were to deliver an innovative and inspiring event for the UK PC Field Force, to support the team to manage the challenges that lay ahead, deliver motivational and engaging brand updates and create a fun learning environment.
Challenges: Agency Zibrant worked with AstraZeneca's in-house events team on the event, which saw 500 delegates split across two events, one in the north and one in the south.
Zibrant faced a number of significant challenges in the delivery of the event, not least the short lead time - the conference was to be delivered just 19 working days from the brief. It was also subject to pharmaceutical event regulations and a strict budget. As the events were held in peak season in late May, early June, it meant reduced availability of venue and accommodation options, plus AstraZeneca wanted to avoid standard hotels to make the event stand out.
Solution: Zibrant suggested Center Parcs Elveden for the south and Alton Towers for the north, which offered the unique settings the client was after, taking delegates out of their comfort zones, and similar experiences for both groups. The format of the event included one plenary, six breakouts, one night at leisure, one celebration night and outdoor activities. The plenary meetings were held in 'tents' - a large temporary eco-dome in the grounds of both venues - with a stage in the round that served as the hub for the entire event.
Brand sessions with a twist were held in conference rooms, with bean bags, role playing and 'challenge' areas. Breakouts were designed for each brand to motivate and educate in a fun environment.
To encourage networking and challenge delegates, activity programmes included water sports, tree climbing, golf, laser quest and use of rides in Alton Towers.
Delegates stayed in lodges, which they'd never experienced before, with unfamiliar colleagues. This meant shared living accommodation and bathrooms, and cooking breakfast together using hampers delivered each morning.
When they arrived on site, small groups used maps and bikes to get to their accommodation and meet their 'lodge mates'. They were given 'funny money' to be used in the park's restaurants for dinner on the first night with their lodge mates.
On the second night, a Hawaiian Beach Party was held, with BBQ and branded drinks, fancy dress, steel band, beach volleyball, limbo dancers, hula girls and a Beach Boys tribute.
Client verdict: AstraZeneca says Zibrant's response to the brief was daring and set the bar very high for future events. Staff are still talking about the events and how refreshing it was to do something different.
Post-event analysis: AstraZeneca collected feedback from Survey Monkey, with 412 out of the 500 responding. Of these, 97.1% said they were engaged and positive, 94.5% said they felt appreciated and supported, 94.3% rated the content as hard, driven but inspiring and 96% said they'd taken away key messages to enable the company to become number one. Delegate comments included: "Very good, helped reignite the passion behind the brand", and "One of the best conferences I have attended, the camaraderie and atmosphere was great."
The event also won the Medical & Pharmaceutical Event of the Year at the 2011 C&IT Awards.
FACTFILE
Company: AstraZeneca
Event: PC Cycle Meetings
Group size: 500 staff across two events
Agency: Zibrant
Date: 23-25 May and 6-8 June 2011
Venue: Center Parcs Elveden, Alton Towers
Have you registered with us yet?
Register now to enjoy more articles
and free email bulletins.
Register now
Already registered?
Sign in