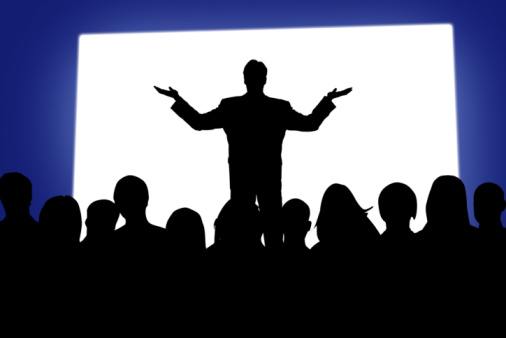 Common mistakes
I think there is often a lot of laziness on both sides. It is the speakers and the content of an event that create a lasting impression, not the venue or the catering. Everyone always remembers a really bad speaker and all too often I think organisers are focused on filling the slots so they can move on to the other elements of the event that need organising.I've seen some shocking examples and one of the worse things is when a speaker over-runs and it throws the whole day off, making the day longer. A professional speaker should never overrun.
Choosing the right speaker
Imagine you are a delegate and think from their point of view. Consider exactly what they need and when. What information will the delegate benefit from? And who is a real expert in that field?
Getting the most from a speaker
There needs to be a longer dialogue between the speaker and organiser to ensure the speaker sticks to content and delivers exactly what the delegates need for that event. It's a two-way thing.
When a presenter can't present
I've seen many academics present in a scientific way starting with the aim and hypothesis leading to the methods and various graphs before presenting the results. My advice is to start with the end. Spend a few minutes at the beginning telling the audience the most interesting part of the results to engage them and then lead into the how you did it. Turning an academic presentation on its head is a great way to improve a presentation.
MC-ing
I think more and more associations are waking up to the fact that a professional facilitator or MC can be essential to the success of a conference, but again a facilitator shouldn't just be turning up on the day to be briefed – they should be preparing months ahead of the event.
Cutting-edge methods
Boring an audience with a power point presentation is no loner excusable when there is so much available to speakers now to make their presentation exciting. Today, one of the key things is to engage and interact with those outside the room, and with Twitter and Skype it is easy to do. There can be some great academics that could not make the event that are essential for the discussion and the event.
Have you registered with us yet?
Register now to enjoy more articles
and free email bulletins.
Register now
Already registered?
Sign in