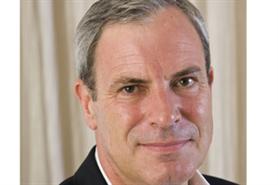 The meeting saw Eventia incumbent chairman Rob Allen step down from his role and make way for successor Simon Hughes, while DRP chief Dale Parmenter was named deputy chairman.
Hughes and Allen used the meeting to outline some of the benefits of a merger with the IVCA, including a unified voice, greater access to the communications sector, a larger membership base and greater lobbying power. Reaction from Eventia members in attendance was quietly positive.
Asked whether a merged entity would see Eventia adopt a new name, Hughes admitted that it was an idea that had been discussed, adding that it was too early to say; but that the working titles Eventia-IVCA and IVCA-Eventia had been raised.
A consultation process will open this month and run until the end of August, giving members the chance to give feedback on the proposal. Members will then vote for or against a merger, with a result expected at the end of October or beginning of November.
The IVCA, which is of a similar size to Eventia in terms of turnover, with many disciplinary and membership crossovers, will embark on a similar process.
The AGM also saw Hughes report Eventia's annual results, which saw the not-for-profit organisation make a marginal surplus of £1,479. The association has 250 members and a turnover in 2011 of £478,401.
Meanwhile, the IVCA has a much larger membership base, with1,000 production members and 1,500 client associates.
Hughes featured earlier this year in a C&IT Masterplan article, talking of the concept of a trade body merger, while in April, C&IT broke the news from Summer Eventia that "merger was inevitable".
Have you registered with us yet?
Register now to enjoy more articles
and free email bulletins.
Register now
Already registered?
Sign in