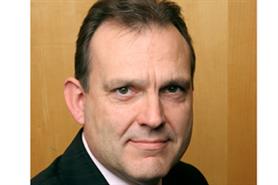 Cooper responded to news that the financial services giant is replacing 27 ATMs at various Olympic sites with eight of its own machines as part of its exclusivity arrangement.
"I understand that Visa pays a huge sum and wants to get as much advertising and PR coverage as possible, but I found this [decision] rather petulant," said Cooper.
He told C&IT that the exclusivity deal could present potential pitfalls. "What if someone has an emergency? You can't buy anything with a Mastercard or get cash at the stadiums. Visa said that visitors could bring cash with them but, given that everything will be expensive and you can't take any food and beverages with you, then you had better travel with a shed load of cash on the overcrowded underground late in the evening."
He added that denying people access to their own money could create a negative brand image for Visa. "At least McDonald's and Coke are exposing their brand to people and making them try it. Visa are actually denying people that opportunity. Do they expect us to change banks or get yet another credit card?," he added.
A Visa statement reads: "At every Olympic Games, Visa creates and manages the entire payment system infrastructure and network throughout all Olympic Games venues. Visa installs thousands of point-of-sale devices and a dedicated ATM network at every Olympic Games. Eight ATMs will be installed at London 2012 Olympic venues and this year, for the first time at an Olympic and Paralympic Games, contactless payment technology will be implemented across the event venues providing additional ways to pay."
ATMs will be switched off at Excel, Earl's Court, North Greenwich Arena, Wembley Arena, Wembley Stadium, Wimbledon, Old Trafford, St James' Park and the City of Coventry Stadium.
Have you registered with us yet?
Register now to enjoy more articles
and free email bulletins.
Register now
Already registered?
Sign in