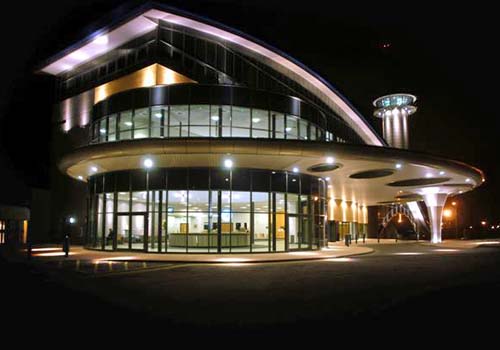 The Annual Scientific Meeting will be held over two days and is expected to attract at least 250 delegates, with an estimated economic benefit to the north-east of £500,000.

This conference was secured with the assistance of local ambassador Professor Zygmunt Krukowski from the University of Aberdeen, who is surgeon to the Queen in Scotland.

The Aberdeen Convention Bureau operates an ambassador programme allowing close working with the University of Aberdeen, Robert Gordon University, research institutes and businesses to bring conferences, seminars and events to the city.
Many of the 300 ambassadors have a high profile within specialist fields such as oil and gas, health, food research, science and environmental research.

Brian Horsburgh, AECC's managing director, said: "The ALSGBI conference win is great news for the north-east, securing conferences of this stature for 2014 is excellent and reinforces the attractiveness of the City of Aberdeen for conferences and events. The AECC has already secured a very strong and varied range of conferences taking us onwards from 2012."

Aberdeen Convention Bureau's Sales and Marketing Manager Alesia du Plessis said: "We organised a site visit for the association in March 2012 and this reinforced the benefits of bringing potential conference organisers to the city so we can showcase its accessibility as well as the range of venues, accommodation, leisure facilities, scenery and academic expertise.

"The majority of conferences we work on are associations, which involves academics leading bids. Around 60 per cent of the association conferences secured for Aberdeen is directly attributable to the ambassador programme.
"This conference was secured with the help of Professor Zygmunt Krukowski, one of our 300 academic ambassadors, who is instrumental in working with us and our partners to secure events for Aberdeen."


Have you registered with us yet?
Register now to enjoy more articles
and free email bulletins.
Register now
Already registered?
Sign in