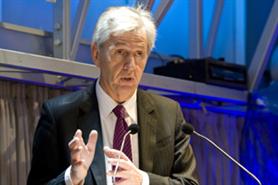 How successful has Britain For Events been over last year?
Hirst: A highlight for me was getting the Prime Minister's endorsement and an invite to number ten to work within the Great programme - through which the Mr Cameron is helping define Britain in the marketplace. We also got two reports published and backed by government.
De Bois: The government has listened and engaged, integrated and recognised the value of this industry to the British economy. A commitment to the advocacy of events has been crucial.
In what practical ways can government help the events industry?
De Bois: I just had a meeting with a cardiovascular research association which holds one of the biggest medical conferences in the world. They aren't driven by stimulating local economies, they want to reduce cardiovascular disease and want to know if this country has a commitment to that. The involvement of a health minister with a specialism in that area suddenly means you're competing on another level.
Hirst: We're working with John Penrose MP on a ministerial support package where the government is involved in supporting the bids we have to make and, if necessary, providing a relevant person to engage with the bid - making speeches, cutting tape, etcetera really helps.
How will government support help corporate events?
De Bois: Not just government, but a coalition of industry and organisations need to work together to put eyes of world on Britain. Support for a specific industry from the government effectively shows we're behind that cause. High value industries will drive their business conferences into a country that shows it is supporting their cause.
Look at San Diego. The growth of their events industry matched the growth of their biotechnology industry. The APPG is about educating government to gain a strategic understanding.
How will the Olympic legacy be realised?
Hirst: The Olympics has helped the government gain experience in how to actually go out there and get events. Engineering any event is like a mini-Olympics.
One example of Britain for Event's legacy commitment is that we're working with partners to bring journalists from the travel trade over during the Games to write about the country as a destination.
Have you registered with us yet?
Register now to enjoy more articles
and free email bulletins.
Register now
Already registered?
Sign in