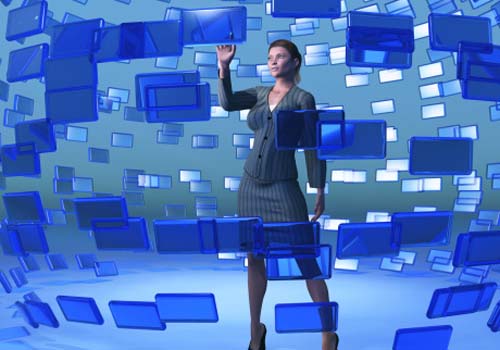 What is a hybrid event?
Definitions vary, but put simply it is a physical event with remote or 'virtual' attendees. The simplest form is to broadcast a live audio of a presentation. A more effective option is to live stream a video of the speaker that combines the audio and slides.
Gareth Lloyd, production manager of Digital Event Services at Saville Audio Visual, says: "At the top end, you can switch between speakers and groups in different locations."
What are the advantages?
Hybrid events allow planners to reach and engage members who cannot or will not be able to physically attend an event. The model can be leveraged to add revenue, build brand awareness, enhance an association's online reputation, reduce the environmental impact of the event, and even recruit new members, particularly younger generations. By going online, data can be measured, such as speaker performance and ROI.
Cannibalisation
Getting the balance right for your membership is key. Martin Shepherdly, CEO of Bethereglobal, says: "Research your members to see what they want. A clear strategy on why you are doing a hybrid event will ensure far greater success."
How can you ensure the online audience turns up?
"The best way to incentivise is to provide unmissable content. You can introduce interactive mechanisms, such as a chat feed that allows delegates to pose questions."
Other options include pop-up polls, downloads, online networking games and in-depth interviews with speakers.
"For associations that award credits or CPD points to delegates, short tests can pop up too," says Toby Lewis, managing director of The Live Group.
Is it expensive?
There are many free online tools, such as Google Hangouts, Autostream and Slideshare - a quick Google search can bring up the latest tools. However, there is not a back-up solution if the technology fails.
Reliable technology comes at a price and has definitely been a limiting factor in the past, yet there are ways to offset the cost. "The first option is to get the event sponsored," says Mark Buckland, CTO of Bethereglobal. "Sell web advertising and include a link to a sponsor's website on the final slide.
"The second option is to only provide content free of charge to attendees. There is an electronic method that ensures content cannot be seen on more than two computers, so you can sell the content and offer a 50 per cent discount on next year's event."
Lloyd adds: "Delegates are often charged less for an online event but, if you are providing additional content that the physical audience isn't getting, it can help to justify higher fees."
Is it time-consuming?
"It is extra work - you can't think of it as just one event because you have two separate audiences," explains Lloyd. "Plan how you are going to fill the dead air time when the live event goes for a coffee break or a speaker is late."
INSIDER VIEW
Wendy Holloway, operations manager of the International Society of Ultrasound in Obstetrics and Gynecology (ISUOG), organised the association's first hybrid event in 2010.
"When one of our training events sold out, my boss told me we had to stream it live. We added 182 participants from a total of 22 countries in one week. In just a couple of years we've seen a really significant impact.
We now have an archive of more than 2,000 recordings for our members to access on-demand and to date there have been 28,000 views."
TOP TIP
Our congress takes place in the last quarter of the year, but for members to access the content post-event they have to renew their membership for the following year.
Have you registered with us yet?
Register now to enjoy more articles
and free email bulletins.
Register now
Already registered?
Sign in