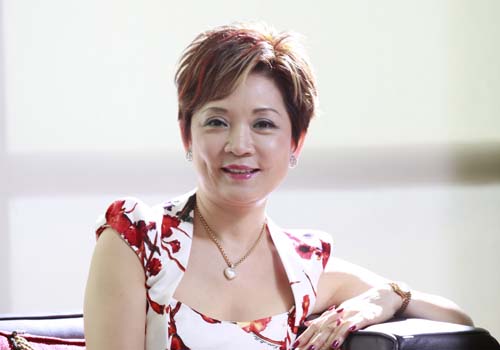 Pre-event planning
The first four IPTC oil and gas conferences and exhibitions were so successful that it will now be held annually, rotating between Doha, Qatar and the Asia-Pacific region.
The bid was initiated by PTT Exploration & Production (PTTEP), a national petroleum company in Thailand.
Cordella Wong-Gillett, IPTC project director, says: "There was a high level of interest by international companies in Bangkok during the planning stage. It also has direct flights from most major cities.
"Bangkok Convention Centre is modern and just 30 minutes from the airport, with access to hotels, shopping, dining, entertainment and transportation, which far outweighed the positives that other conference facilities could provide.
"Although the centre was smaller in space to other convention facilities, the ballroom was reasonably sized without any interference from columns."
Challenges
Months of heavy rain triggered widespread floods in Thailand, affecting a third of the country. Transportation was disrupted and both electricity and water supplies were affected. Wong-Gillett explains: "Those providing exhibition supplies were affected by the flood and were unable to deliver their services due to a lack of personnel.
"Although the area and the airport remained accessible, the well-being and safety of attendees getting to the venue was our utmost concern."
In addition, many companies placed travel restrictions around personnel travelling to Thailand during this period.
Solution
"First, we obtained information about the flood situation from reliable sources and continuously assessed the level of threat," says Wong-Gillett. "Updates on the situation were communicated to all our stakeholders and committees and posted on the IPTC website."
A contingency plan was put in place to postpone the event until February 2012 by confirming suitability of dates in consultation with the IPTC board and the host organisation PTTEP, Bangkok Convention Centre and hotels.
"We also sought the approval from the IPTC Board on refund policies for cancellation of attendance and exhibition space," adds Wong-Gillett. "Our insurance agent was consulted to confirm the insurance coverage pertaining to risks covered in enforced cancellation of the event.
"When the decision was made to postpone, all registrants, authors, exhibitors and sponsors were notified via email."
An extensive marketing campaign was set up, including the distribution of a 'Mini Conference Preview', news release, revised 'Save The Date' card and weekly emails.
Post-event analysis
The conference welcomed 4,113 delegates from 57 countries and more than 600 companies.
"Throughout the rescheduling the PTTEP was supportive. We could not have achieved such success under these difficult circumstances without its unwavering flexibility and commitment," says Wong-Gillett.
Top tip:
"When it comes to crisis management, it is essential to gather reputable intelligence about the situation before making any decisions. Uncertain situations can often be over exaggerated. Closely monitor the situation and discuss options with trusted partners and obtain the buy-in of all stakeholders."
Cordella Wong-Gillett, IPTC Project Director
TIMELINE
February 2011: Abstract deadline
April 2011: IPTC to become an annual event
1 November 2011: Event is postponed due to flooding in Thailand
6 February 2012: VIP dinner hosted by PTTEP
7 February: 2012 Conference opens
FACTFILE
Organisations: Four industry societies
Event: The 5th International Petroleum Technology Conference
Venue: Bangkok Convention Centre at Central World
Date: 7-9 February 2012
Number of delegates: 4,113
PCO: In-house
Evening venues: Thai Royal Navy Hall and Siam Niramit
Fees: Member £670, non-member £735, speaker £615
Have you registered with us yet?
Register now to enjoy more articles
and free email bulletins.
Register now
Already registered?
Sign in