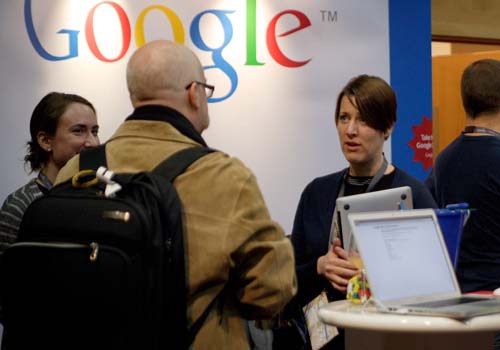 Pre-event planning
Interaction design focuses on how design affects the user experience, whether it is in an airport, shopping centre or on a website. Set up in 2004, the Interaction Design Association (IxDA) held its first congress in 2008 and has rapidly gained a global membership of more than 20,000.
The first four IxDA annual congresses were held in the US.
To broaden its membership, the bidding process for 2012 was opened up to Europe. It was Dublin's 'collective approach' that helped beat fierce competition from Paris, Berlin, Helsinki and Delft, says PCO Patricia McColgan, a director at Abbey Conference & Corporate. "Dublin was the wild card. It wasn't as talked about as the other cities, so we pooled our resources.
"It was a prerequisite that the event was co-hosted with a design school, so we joined forces with the Institute of Art, Design & Technology in Dublin. We produced a 70-page brochure on the city, along with letters from the Lord Mayor and the council."
Challenges and solutions
"Working with designers is tough because they just can't stop designing," says Seamus Byrne, an IxDA board member and founder of Graphic Mint design studio. "I recruited 15 local volunteers to organise the conference, but others were located in Sydney and New England.
To communicate we used Skype and Webex, a paid-for service. Because we were liaising across different time zones, we broke into smaller groups."
Every moment of the delegate's experience was a major consideration for Byrne, he says: "We wanted everyone to have a good time. We created a sponsored evening where delegates received a map marked with key routes and pubs so they could explore the city centre and network without it being a structured route.
"At our conferences, we use our mobile devices to communicate a lot. In fact, there were 3,378 tweets generated on the event," says Byrne. "We introduced lunchtime concerts to bring back the human experience. We used a soprano and harpist, a traditional Irish trio and an African gospel choir to convey the multi-cultural side of Dublin."
As all the 80 speakers were filmed, the IxDA encouraged members across the world to organise mini-conferences for those who could not attend.
Twitter proved an essential medium too, says Byrne: "Through Twitter we saw that people wanted a cloakroom, so we were able to work quickly with the venue on the first day to provide these facilities."
Post-event analysis
Interaction 12 was twice the size of the 2009 event and attendance was up year-on-year by 170 delegates.
"This event offered an important legacy for Dublin," says Byrne.
"It helped to shine a spotlight on the capital's booming design industry, positioning it alongside cities renowned for design such as Berlin and Helsinki."
McColgan adds: "Delegates enjoyed the natural light from the glass-fronted atrium at the centre. Dublin is an accessible capital city close to the airport and it has received a lot of investment during the past few years, with several new hotels and a state-of-the-art convention centre."
TIMELINE
April 2010: IxDA calls for bids for Interaction 12
July 2010: Bid proposal deadline
August 2010: Shortlist of locations presented to IxDA board. Dublin announced as the winner
October 2011: Early-bird registration deadline
1 February: 2012 Event opens
3 February: 2012 Interaction Awards
FACTFILE
Organisation: Interaction Design Association (IxDA)
Event: Interaction 12 (annual congress)
Date: 1-4 February 2012
Number of delegates: 749
PCO name: Abbey Conference & Corporate
Venue: The Convention Centre Dublin
Evening venues: Trinity College and Mansion House
Fees: £530, early-bird rate £468
Have you registered with us yet?
Register now to enjoy more articles
and free email bulletins.
Register now
Already registered?
Sign in