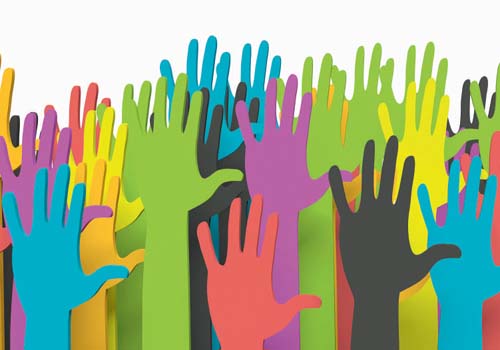 The passion and drive that volunteers can bring to an event is something you cannot buy, says Kay Pringle, marketing manager for the British Small Animal Veterinary Association (BSAVA).
The BSAVA hosted the World Congress for the profession in Birmingham in April and welcomed 7,000 visitors, an uplift of 22 per cent. Pringle says the association has never struggled to find volunteers to help run the conference.
No formal programme
She adds that the BSAVA does not have a formal programme for signing up volunteers. "Our volunteers act as ambassadors. The only formal recruitment takes place at the congress itself, where we have a large stand and volunteers talk to potential volunteers. Many start out organising a small event for 30 people in their region and then upscale," she explains.
Roisin Jenkins, PCO director at MCI, also found that she had no shortage of volunteers at the 27th International Conference of Alzheimer's Disease International (ADI), which took place at Excel London in March. More than 70 volunteers were on site at the four-day event.
Jenkins recommends establishing one point of contact within the association for the volunteers prior to the event. She advises not to see volunteers as replacements for personnel on site, but as an addition to the team. She also warns event planners to treat volunteers respectfully, brief them thoroughly so they know what is expected of them, and to be mindful of any special requirements they may have.
"Volunteers may not have any understanding of what happens before or after an event. It requires long hours and they may never want to see a bag-stuffing session again in their lives," she says.
Desire to learn
Students in the conference or event management field are often ideal volunteers, as they have an obvious interest in the subject and can gain a lot from their participation.
ICCA demonstrated this through its "Green Traffic" programme during its conference in Leipzig in October 2011, where trainees from three supplier partners worked together to facilitate the delegates' use of public transport, garnering hands-on experience of planning and teamwork.
Always be mindful that the volunteers are giving up their time for no financial reward. Free registration and access to the educational programme at the conference may be sufficient incentive for many, while others will be driven by the desire to learn a new skill, such as competency with online registration systems.
Finally, be sure to capitalise on the volunteers' knowledge, so they feel valued and to ensure the event is the best it can be. Jenkins said this came into its own at the ADI conference, as the volunteers all had experience of the disease and were able to brief the PCO and the venue staff.
HOW I DID IT ... Sharon Heal, Museums Association
What is your event?
Our annual conference is the biggest event in its field in Europe attracting more than 1,000 delegates. We were in Brighton last year and will be heading to Edinburgh in 2012.
How many volunteers do you use at your conference?
We use between ten and 20 volunteers who perform a range of tasks from helping with registration to preparing delegate material for the conference.
How do you encourage their participation at the event?
Motivating un-paid workers can be difficult, so we mainly ask students taking museum studies courses and give them time off to attend conference sessions, which at that point in their careers is invaluable work experience.
What are the benefits of using volunteers?
The benefits to us are having keen, passionate and enthusiastic volunteers who are engaged with the programme and the conference, and who are keen to be as helpful as possible.
Sharon Heal is head of publications and events, Museums Association.
Have you registered with us yet?
Register now to enjoy more articles
and free email bulletins.
Register now
Already registered?
Sign in