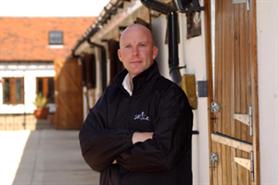 According to figures from the Office of National Statistics, a sharp fall in construction output was partly blamed for the economy shrinking by 0.2% in the first three months of 2012. The economy also shrank by 0.3% in the fourth quarter of 2011.
But Smyle managing director Rick Stainton said that his agency is upbeat. "These figures can still be readjusted, and in the past the difference has been dramatic," he said. "As construction is the major perpetrator, we can assume the service sector- which encompasses events- was fairly flat."
Stainton's point about readjustment was echoed by Randle Stonier, chief executive of Adding Value, who said: "The figures might mean nothing in the great scheme of things."
Meanwhile, shorter lead times are now more likely, according to AOK's managing director Alex Hewitt. "The news will almost certainly mean that more events are booked at the very last minute and only when a clear business case has been approved. Most companies will not want to advertise their participation in any event-related activity for fear of negative PR," he said.
Despite the news, Hewitt and Stainton said there are a number of signs pointing to a positive outlook for the economy.
Stainton said that the BRIC markets and emerging markets still bring a lot of spend, whilst Hewitt added that buoyant companies will continue to spend.
Stonier said that business will continue as usual. "I think it's more of the same – it means continued caution and continued prudence. Every single client is cost-centric and I don't think it's going to make a heap of difference in the current climate."
But he added that anyone who believes 2012 is going to be a year of good growth is "burying their head in the sand".
Have you registered with us yet?
Register now to enjoy more articles
and free email bulletins.
Register now
Already registered?
Sign in