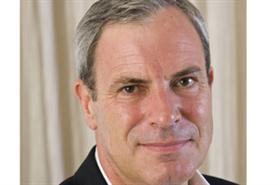 Hughes – who will succeed Rob Allen as chairman of Eventia after its annual general meeting on 2 July – is already in talks with other associations in a bid to develop a "stronger voice" for the industry.
"For me personally, if you look at the way the industry is going, it is almost inevitable that it has to be better to group together with a stronger voice," he told C&IT.
"[Eventia is] the product of associations merging and the associations we grew out of recognised it would be better to be together."
Eventia was formed in 2006 from a merger of the ITMA and CEA, after the associations' members voted in favour of the move.
As part of current chairman Allen's ambitions for the association, he aimed to retain and grow membership.
However, Hughes explained that strength would build from increased collaboration within the events sector, and wider communications industry.
"I suspect growth for us will be more about some of the collaborative elements we are thinking about," he said. "We are talking to some of the other associations and I had a meeting with one last week."
Hughes – who worked at the now-defunct Government agency Central Office of Information for ten years – explained that "politically it would be better too".
"We are talking about setting up an apprenticeship scheme that would be nationally recognised, so we are not just complaining about what Government does but aligning ourselves in a grown up way with economic policy," he said.
"You can throw things at Government all the time, but if you are demonstrating how we achieve growth and train people, it is much more appealing. It is an aspiration we can talk with the other associations and come together."
Have you registered with us yet?
Register now to enjoy more articles
and free email bulletins.
Register now
Already registered?
Sign in