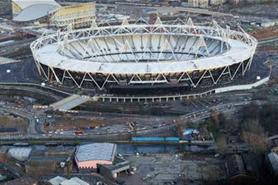 Sportsworld chief executive Chad Lion-Cachet – whose business is organising 50 events for corporate sponsors including Deloitte and Samsung during the London 2012 Olympic Games – said the industry must "take advantage of the halo effect that an Olympic Games does offer".

"We will be living off the vibe of a well-staged Olympic Games," he said. "It is an obvious catalyst for global positioning."
Lion-Cachet was speaking at Summer Eventia on 23 April, at Kings Place in London.

He added that one of the key benefits was the development of skills, and highlighted the number of talented staff who would be available in the market post-Games.

Sportsworld will double in size to around 400 this year, and Lion-Cachet said the issue of temporary staff coming back into the jobs market was "an issue positive and negative".

London & Partners director of business tourism Tracy Halliwell said the promotional agency had already benefited from the "halo effect".

"We have seen an increase in inquiries for large-scale events," she said.

Halliwell added that with less than three months until the beginning of the Games, London & Partners was focusing on its Mayor's Hospitality Programme, which will see 280 companies visit the capital for two and a half days each.

The agency is also planning a business tourism day for 30 international buyers during the Games, including corporates, experiential agencies and associations.

Halliwell added that hotel rooms are now being released across London, with a further tranche of accommodation available this week.

Meanwhile, Transport for London's travel demand team representative Nicky Ward said London would have travel "hotspots" including Kings Cross and London Bridge, where people might wait for up to an hour to get on an underground train. She advised SME businesses to prepare in advance for changing their travel plans.

Have you registered with us yet?
Register now to enjoy more articles
and free email bulletins.
Register now
Already registered?
Sign in