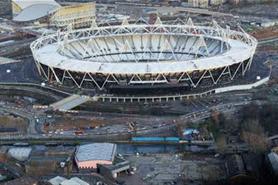 "With the Olympics being just 100 days away, we are not seeing any major changes to our normal business patterns at this stage. While receiving a number of exciting opportunities for 2012, the majority are outside the Olympic period.
"We have been in continuous conversations with our clients to understand what activity they are proposing during this period, and as a result have already organised a number of events spanning the Olympic period. As it falls mainly over August this is traditionally a quieter time for traditional corporate meetings and events.
"We have won a large piece of new business directly associated to the Olympics spanning over four weeks for both conference and accommodation, in addition tentative enquiries, however accommodation rates still remain very high."
Mark Fry, sales director, Venues Event Management
"It seems that we've been under starters orders for years now, so the last hundred days are really the climax of a very exciting period. I did my first Olympic-inspired event back in 2007 and haven't stopped since.
"As we approach the "greatest show on earth" it will be truly inspiring – not just seeing the athletes compete, but watching the UK rise to the challenge of hosting the world for an extremely special summer."
Matthew Wall, vice president, operations EMEA, BCD M&I
"We're good. We're completely on track but have been working on a lot of our Olympics work since last year. There are challenges because we'll be stress-testing stuff that's never been stress-tested before, such as Cisco House [above Westfield Stratford City shopping centre]. No one's done that before."
Kevin Jackson, executive director business development, George P Johnson
"It has and continues to be a busy year for W&O so we are looking forward to some catch-up time during the Olympic and Paralympic period. With no involvement in actual Olympic events, staff will be using the time to take some well earned annual leave, start planning for future events and get to the bottom of their in-trays.
"For those not taking leave, our office in central London will be open as usual as we will wait and see if the increase in visitors has an effect on ability to get to work. If it does, then we have systems in place for staff to work from home or to move our operations to one of our other offices in Yorkshire and Hertfordshire, or even New York or Dubai."
Melanie Failes, business development manager, W&O Events
"12.7m people are predicted to visit London this year – exceeding figures for last year by over 5%. London has an enduring appeal for both business and leisure visitors. This is largely because of the diversity and dynamism of the city's visitor economy, which truly offers something for everyone. This forecast is fantastically encouraging news for London as we prepare to welcome the world to the city.
"People are keen to visit the city in 2012, whether to take advantage of the once in a lifetime events taking place this year or simply to enjoy our world class attractions, theatres, shops and restaurants. Our message is clear - London in 2012 has even more to offer - whether you want to come and celebrate Her Majesty's Diamond Jubilee, watch the world's best athletes competing at the Olympics and Paralympic Games or celebrate the city's openness and diversity at World Pride."
Gordon Innes, chief executive, London & Partners
Have you registered with us yet?
Register now to enjoy more articles
and free email bulletins.
Register now
Already registered?
Sign in