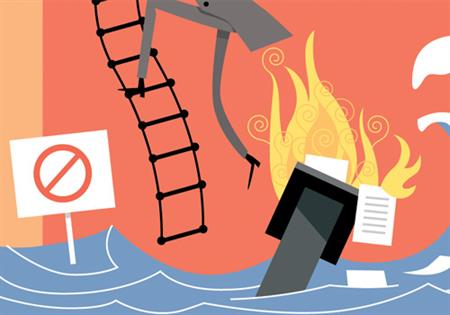 Association meetings are planned months or even years ahead, but as the tsunami in Japan shows, situations can change in a matter of minutes. Event planners can limit the impact of unforeseen circumstances on events by preparing an effective contingency plan in advance.
The importance of such a plan was highlighted during several crises last year, including the European travel chaos caused by an erupting Icelandic volcano. ICCA chief executive Martin Sirk says the ash cloud was "probably the biggest single crisis to hit international meetings last year".
As well as Imex (see below), the 45th European Association for the Study of the Liver meeting in Vienna for 7,000 delegates was affected. But event planner Kenes UK managing director Michael Foreman says because his team constantly monitor situations, they can react quickly to changed circumstances.
"We were able to arrange a fleet of buses to bring delegates to open airports and arranged for hotel room rates to be frozen, helping delegates to avoid over-inflated prices," he recalls.
Issues and solution
While it may seem obvious to have a contingency plan in place, Paul Cook, Clarity Event Insurance managing director and co-author of Risk It!, says this is often not the case: "The main thing planners get wrong is waiting until disaster strikes."
First, a full risk assessment is required. "Planners often fail at the simple things," says Trigold Consulting chief executive Brad Goldberg. "A room's set-up will often be overlooked from a crisis-planning standpoint. Secondary exits are blocked and potential risks will be ignored during a site inspection," he says. He advises planners to use a risk-management checklist.
Second, as IAPCO president Philippe Fournier says, adequate insurance is crucial: planners need to be aware exactly what their policies cover, and what they and the local suppliers are responsible for contractually.
Third, creating a contingency-plan document works. "This should not be a huge manual but a few pages that contain the essentials - phone numbers, a simple chart outlining who is involved and their roles," says Cook. "It should be available online, not just a piece of paper that could be lost or damaged."
Next, communications with suppliers, attendees and the media can make or break an event thrown into crisis. "It's like any customer-service issue: most people accept that things can go wrong, but they judge their experience on how you handle it," says ABPCO chair Rebecca Cadman-Jones. "Keep people informed and you'll give a good impression, even in a crisis."
Make sure communication is clear. "We will always go ahead unless there is a clear danger to our delegates from attending," says Sirk. "We went ahead with the ICCA Congress in 2001, straight after 9/11 and in 2003 in the face of SARS and a typhoon."
Finally, change does not have to mean disaster. The upcoming royal wedding has created a bank holiday and a no-fly zone across London. One ABPCO member moved an event planned for that day forward, but is offering delegates the chance to stay on and watch the wedding.
HOW I DID IT ... Carina Bauer, Imex Group
What was your event?
Imex, the Frankfurt-hosted worldwide exhibition for incentive travel, meetings and events. Over 3,500 exhibitors represent 150 countries.
What went wrong?
Five weeks before the show, the volcano in Iceland erupted, causing flight cancellations and airport closures all over Europe.
How did your contingency plan help?
We had a comprehensive plan in place. As a result, we worked with MCI to quickly set up road and rail contingencies that covered 43 European gateways to get buyers to the show. We also had plans with air charter company Air Partner, so we could offer one-off charters in case only some gateways were closed. Importantly, our comprehensive communications strategy reassured our buyers, visitors and exhibitors that they would be looked after during the week. It also meant we did not experience 'what if' cancellations.
Carina Bauer is chief executive of Imex Group.
Have you registered with us yet?
Register now to enjoy more articles
and free email bulletins.
Register now
Already registered?
Sign in