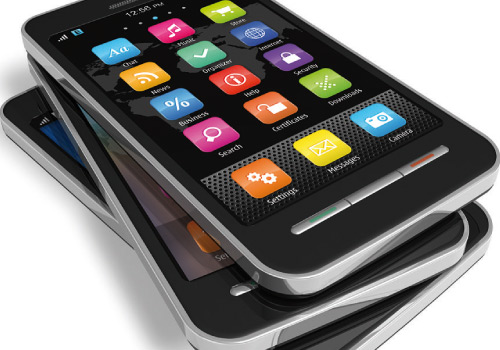 1. Do you need a native app or web app, or both?
Native apps are programs installed directly on the phone, for example, iPhone apps from the App Store or Blackberry apps from Appworld. Native apps need to be designed specifically for the type of smartphone they work on.
Web apps are effectively mobile websites. They have the advantage of working on any phone with a web browser, but require a constant data connection to be effective.
Web apps are often cited as being cheaper and more accessible than native apps, but in an event context it is not always that straightforward. Unless you can be 100 per cent sure that all your visitors will have access to a good quality wi-fi or 3G data connection, web apps alone will not work.
Connections are quickly absorbed by crowds, and the international traveller will often not use 3G data services because of high roaming costs. As well as working offline, native apps offer superior user experience and functionality.
In order to ensure the best service for your audience, the answer is to offer both.
2. Is a web connection required to function properly?
Despite being downloaded to a phone, a surprising number of native apps still require a data connection to function properly. This is because they act like a browser and content is kept on a server elsewhere, or sometimes they are just built to need a connection.
A good test of how an app will perform in event conditions is to switch your device to airplane mode, and then use the app as normal. Functions such as communications and social media will always need a connection, but core reference data such as schedule, exhibitor profiles and floorplans should be completely operational without a connection.
3. Can a supplier deliver for multiple customers at the same time?
Be sure that if your supplier has several events to build apps for, it has the capacity to deliver yours. Vendors that use technical developers to implement customer apps may find resources are stretched if several orders come in at once, whereas vendors that can deliver your apps using non-technical staff, or are able to provide you with self-service tools to manage the process, are better equipped to handle larger demand.
4. How useful are the maps?
It is common for event apps to use image-based maps to provide navigation. This can be adequate for smaller shows but for larger shows they are seldom fit for purpose for a user to really be able to find their way around. If this is the case, users will turn back to the printed guide. Make sure you can review an example of a similar-sized show in order to understand how the maps will work at your event.
5. How inclusive can your solution be?
What mobile platforms will the app be available on? While iPhone is usually the handset with the highest uptake, large parts of your audience will not have one. To meet the demands of your audience you should offer, Android, Blackberry, iPhone and Windows Phone, plus a web app for other internet-enabled handsets.
If you offer one or two of these platforms, consider the impact on the smartphone users that will be disappointed. The best vendors will provide a full set of mobile platforms without charging extra.
6. Can I sell sponsorship to more than one company?
If you plan to supplement your incomes using sponsorship revenues, ensure that you are able to control the placement of adverts to maximise the value. Consider whether a single front-page sponsor is enough, or whether you want to offer more opportunities, and look for an app that allows you to manage this effectively.
7. What happens to your app after the event?
If your mobile app is a success, then the majority of your prime audience will be using it at the event. What will happen afterwards? Are there ways of increasing your return on investment by continuing to engage with them after the event? Make sure your vendor offers ways to keep the app current and interesting to users once the event has finished.
8. How will it look with the information in it?
Think about the data you have for your event when considering apps. For example, there is no point looking at detailed exhibitor profiles if that data is not available. Also, it is common for an event app to look great on the front page, but soon deteriorate into plain or unformatted text or lists after a few touches. Make sure you can visualise the style throughout.
9. How are the apps updated?
Many vendors will offer some kind of CMS or system to update the apps after they have been downloaded, but it is important to understand how this works. If, as is often the case, a large update is required before a user can continue to use the app, and the web connection is poor, the app can be rendered useless. And even after downloading, if applying an update takes more than a few seconds, you could lose your whole audience.
Try the vendor's other apps yourself to see how they perform when updating.
10. How much can you do yourself?
It might seem tempting for a vendor to do all the work for you to get your app running, but often asking them to make a change is more of an effort than doing it yourself.
As you know, events change right up to the last minute. If you update the app through the vendor, make sure that you know any deadlines for updates, and the process that they need to go through to update it for you.
If you have access to the tools to update, make sure you know what can and can't be done, and how, otherwise some last-minute training could hold you up. Look out for floorplans, which, if driven by images or PDFs, may need some time to update.
Also, many updates may be a republishing, which, in the case of products that require you to apply for approval, may take two weeks before it will be live. Find out from your vendor what changes can be made without needing to republish.
Have you registered with us yet?
Register now to enjoy more articles
and free email bulletins.
Register now
Already registered?
Sign in