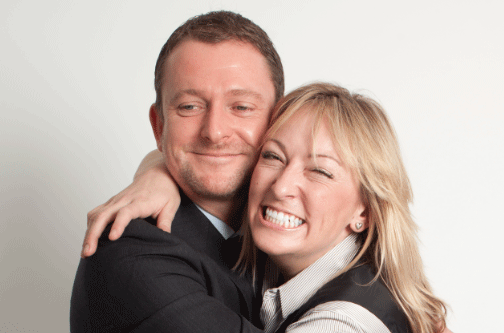 Henry first met Kerwood when she was working at Richmond Events. "I was looking for a post event debriefing for the team and I was recommended Peter, who did a tremendous day job. Afterwards we got chatting and basically bonded our arses off," she says.
Their pathes crossed again when Kerwood - who worked for Merlin Entertainments at the time - setup a series of Tweetup events, designed to get avid event industry Tweeters to meet at the company's venues.
"I turned up to the London Dungeons Tweetup event and made some great contacts. I later found out, via Linkedin, that Peter had moved to Altitude," says Henry. "He really bought quality to the venue, completely transforming the culture."
The pair went on to strike up a close friendship, attending each others birthday celebrations. "Even though Peter had an important Nokia event on, he still made time to attend my birthday, and even bought me some shoe shaped loud speakers. People are naturally drawn to him and, when he left the party, lots of my mates sang his praises," she adds.
Kerwood adds that although he and Henry stepped over the friendship and business barrier, that doesn't compromise anything. "It's a special relationship. We've done three events for Evening Standard over the last few years and are working on putting on another. Everything she's saying about me is thanks to my great team," he says.
Honesty is an important part of the working relationship. "We're quite honest if one of us is pissed off. Louise is a professional, and has to be demanding. She is great at getting the best out of venues," he adds.
Both Kerwood and Henry name check the Evening Standards' Olympic party as a highlight. The party, united 180 delegates from organisations including McDonalds, Coca-Cola and Samsung, with an appearance from mayor Boris Johnson.
"Altitude is clean, stylish and it's all about London, so what could be a better fit for a newspaper about London?" says Henry.
Have you registered with us yet?
Register now to enjoy more articles
and free email bulletins.
Register now
Already registered?
Sign in