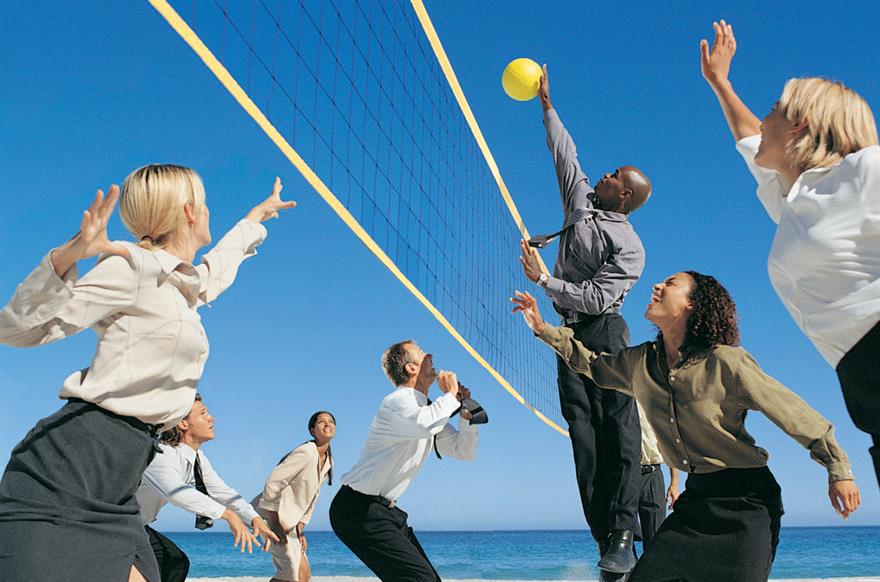 Cringe-inducing
Better communication, a supportive atmosphere and tools for flexible working are cited as preferred ways to improve teamwork.
Whilst 66% have taken part in some form of team-building activity, more than half (54%) don't feel that doing more would help them work better with colleagues.
Cringe-inducing staff activities mentioned in the 1000-strong survey include 'bush tucker trials', bikini-clad bed-baths and lingerie parties.
Collaboration
"British companies are spending a huge amount of time and effort in building more effective teams," says Peter Kelly, enterprise director at Vodafone UK. "This research confirms that people place more value on open, collaborative and flexible ways of working every day than one-off team-building exercises."
According to the survey, adrenaline experiences like speed-boating and bungee jumping are considered the least effective team-building activities, followed by trust exercises such as being blindfolded and led by colleagues.
Effective events included social events like going out for a drink or a meal, followed by volunteering and charity work.
Get the basics right
"Many genuine team-building activities can be valuable, but ultimately, to achieve better teamwork businesses need to get the basics right first. Employers need to focus on how their employees work day-to-day, and give staff the tools they need to be able to do their job best. Employees also want to be able to work smarter – and that means easy access to customers, colleagues and information wherever they are," added Kelly.
Respondents also cited negative impacts of not working effectively as a team. The most serious of these were delayed decision-making (named by 31%), unhappy customers through poor response (29%), missing targets because of lack of timely input from colleagues (28%), and making the wrong decisions because of lack of access to the right people and information (28%).
Overall, only 26% of respondents feel that more team building would help them work more effectively with their colleagues.
Have you registered with us yet?
Register now to enjoy more articles
and free email bulletins.
Register now
Already registered?
Sign in