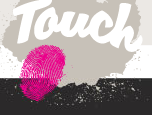 A sleek e-blast was all that preceded the most exciting news of January 2012. The unassuming invite sent from hello@cometoourlaunch.com detailed a launch event at London's Mews of Mayfair sent from Patrick Collins, Mike Ford, Colette Murphy and Nick Bender.
And as C&IT broke the news to the industry that ex-Universal chairman and managing director Collins and Ford had teamed up with Grass Roots Eventcom's former managing director Nick Bender and Universal's US operations director Colette Murphy, the phones of the four Touch Associates started ringing relentlessly.
With 100 years' experience between them, this is one of the most significant agency launches in the past decade, so what do the quartet feel sets them apart from the pack?
How did you decide to work together?
Collins: After a period of really missing the industry, I started up Touch two years ago. Colette came on board and Mike and I had remained close friends so we were discussing a new venture and he mentioned that Nick had left Grass Roots. We all met up at Coworth Park and talked until we got to an embarrassing silence where everyone was thinking the same thing - that we should just launch an agency together.
Weren't you rivals once?
Bender: Twenty years ago I used to see Patrick a lot as we'd both turn up to pitches, see each other on the doorstep of clients and hiss at each other! My wife went to college with Mike and we used to gravitate towards each other at industry events.
What sets you apart from other agencies?
Bender: What sets us apart is us. Without being arrogant, we are a small agency offering so much experience and clients will have one of us working with them.
Ford: Between the four of us, we have over 100 years' experience but over the past ten years, we had all got further away from actually working with customers and that is what we missed. We will all now have client-facing roles, from pitching through to the project planning and delivery. We will be entirely hands-on.
Collins: There are some brilliant small agencies out there, but most of them tend to rely on one entrepreneurial leader. We are each entrepreneurial in our own right and we are not relying on one person - with us you get a team of experienced leaders working together.
What is your projected growth plan for the next five years?
Bender: We want to be turning profits in the six-figure range. If we are not doing that within the next three to five years then frankly we've wasted our time.
Ford: If each of us can effectively look after four or five clients, then overall we will have a base of about 20 clients within three years, which is a very achievable target.
Collins: We already have seven clients in four sectors and we want to operate across a spectrum of sectors and also offer a range of services - not just traditional event management. Our consultancy offering is a core part of what we do.
What is your biggest lesson learned?
Murphy: Not to get drowned in process. When you are part of a bigger business it is too easy to lose sight of your identity and your offering and just get lost in process.
Ford: Don't get too big too quickly. It's a very seasonal business so don't measure success by the size of your team.
Have you registered with us yet?
Register now to enjoy more articles
and free email bulletins.
Register now
Already registered?
Sign in