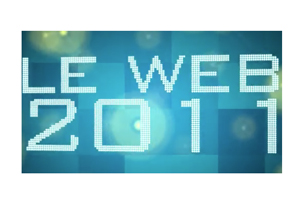 Wireless event specialists Max Wifi provided the wi-fi and communications infrastructure at internet and social media conference Le Web, which took place in Paris between 7 and 9 December. While there, the company took the opportunity to interview delegates on the floor, asking them about their views on social media.
Interviewees included Robert Scoble, a technology evagelist, whose blog 'Scobleizer' is revered by geeks worldwide. In the video he talks about how social media is an essential element of events.
The event was attended by 3,500 delegates from across 70 countries and included speakers from Google, Facebook and Microsoft.

Richard Hughes, managing director of Max Wifi, said: "There were some real challenges we had to cope with, including outside interference that gave us less airspace than last year.
"Coupled with people having more devices and streaming having more devices and streaming accounting for 16% of data transfer, it really added to the pressure. However, that said, we transferred more data in a single day than was transferred during the entire event last year."
Have you registered with us yet?
Register now to enjoy more articles
and free email bulletins.
Register now
Already registered?
Sign in