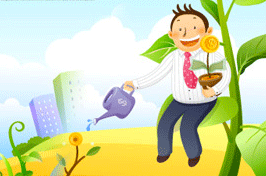 Shifting locations
Managing directors from more than 20 countries discussed the theme of "power of global connectivity".
Professor Dominic Sword, strategy consultant and an independent financial economist, said that shifts in business travel will see emerging economies benefitting.
He said that by 2030 the 10 largest airports in the world will be located in the Asia Pacific region, with Heathrow - currently the "busiest" - expected to be ranked fourth in the world.
Swords said: "How do you create on-going value in a low growth world? The answer is, review growth plans and priorities, don't acquire unless thorough due diligence has been carried out, increase contact with existing customers, generate different conversations, scrutinize credit efficiency, keep a fierce grip on overheads and cash flow and address the future- new markets, technology, innovation- and get an app."
He suggested that businesses discuss with their customer base how you can create value. "Look at who are the most profitable industries – focus on them as prospects," he added.
Embrace social media

Alan Stevens, a media expert, talked about crisis management and how to manage both traditional and social media.
He said: "You need procedures, training, and you need to have practiced. The first time [a crisis] happens and your plan is put into action it has to work. Alertness – you need to be monitoring the media, particularly social as it alerts you to a crisis sometimes before it occurs. Communication – decide who will be the spokesperson and should the CEO communicate or not and whoever speaks, it has to be honest, brief, and useful. Finally, evaluate to see how you performed and how the media responded".
Paul Cook, managing director, Clarity Events, said people should think of the worst that can happen and plan for it. "We all have to face up to the current situation, properly and diligently gauge the risks, and then to plan properly for various disaster scenarios," he added.
Stay mobile
Embracing mobile technology is important, added Ewan MacLeod, founder of Mobile Industry Review. "There is vastly more information now being 'pushed' towards us and we need as CEO's to be clever in not only managing this volume but cherry picking quickly and effortlessly the critical information within it. The answer is to use the new technology and apps cleverly to help control and manage the flow. We need to embrace the technology or it will sink you."
EIBTM 2012 took place from 27– 29
November 2012, in Barcelona.
Have you registered with us yet?
Register now to enjoy more articles
and free email bulletins.
Register now
Already registered?
Sign in