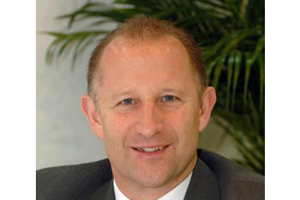 How long have you been working on EIBTM?
I've been in the exhibitions industry for 16 years, all that time at Reed - working for both the UK business and for the last 11 years at Reed Travel. This is my second full year at EIBTM.
What are your responsibilities and the challenges you face at EIBTM?
Delivering an event that meets the needs of the industry, the requirements of customers and delivering on the expectations of our company. It's not just me, though. My role is as the conductor of an orchestra.
The biggest challenge is logistical management. We host 4,000-plus hosted buyers and are responsible for their itineraries - from the minute they leave their home port to the minute they're back, making sure each gets back home happily and safely. We also have to manage the expectations of the people on the floor.
Social media is playing a significant role here for the first time - this year, each hosted buyer has a dedicated EIBTM app showing them each of their appointments. It's a challenge ensuring that 70,000 lines of data display the right information.
What's the feedback for EIBTM 2011 been so far?
The overwhelming feedback has been really positive.
How did this year's EIBTM compare with previous shows?
In 2008, when the industry was facing the challenges of the financial crash, people had to come together to share issues and to meet the challenges to drive business. 2011, and what is on the horizon, is also pretty challenging, especially for those affected by the eurozone. People have to understand that meeting face to face is the most cost-effective way to meet customers on a global scale.
What will you do post-EIBTM?
First I'm flying my wife to Barcelona to spend the weekend together. Then, EIBTM takes months to wrap up. But by Christmas we should have done a lot of the post-show evaluation and in 2012, we'll have a wash-up meeting and look at how we can improve.
Have you registered with us yet?
Register now to enjoy more articles
and free email bulletins.
Register now
Already registered?
Sign in