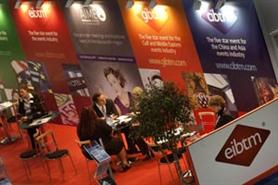 Asked whether social media affected the bidding process, Ann Wallin Rødven, convention director at Visit Oslo, said: "No not at all... at the moment."
Ben Hainsworth, director of the conferences and meetings division of the European Society of Cardiology concurred: "I don't think the social media has impacted on the destination selection process and I don't think it will," he said.
"Our people are aged around 55 and quite conservative." But, he acknowledged that as a younger generation comes in, social media will have more of an impact on the way destinations are perceived.
Meanwhile, association congress organisers are increasingly demanding CSR in the supply chain, although they admitted that it is not something that occurs at the bidding stage.
"From my perspective, it's a standard that needs to be there," said Michel Neijmann, managing partner, K2 Conference & Event Management in Istanbul. "Suppliers that use convention centres are supposed to work in a sustainable way," replacing polystyrene cups with porcelain ones, for instance.
Hainsworth added: "We did add CSR to our supplier criteria. Most venues have two pages in their pamphlet, as do most suppliers. Because we do so much in-house, we set ourselves objectives, but frankly I can't recall the selection process being really impacted by such considerations."
Other issues discussed included the growing need for an understanding of regulatory frameworks and how they are implemented; and the increasing focus for associations on financial transparency.
Have you registered with us yet?
Register now to enjoy more articles
and free email bulletins.
Register now
Already registered?
Sign in