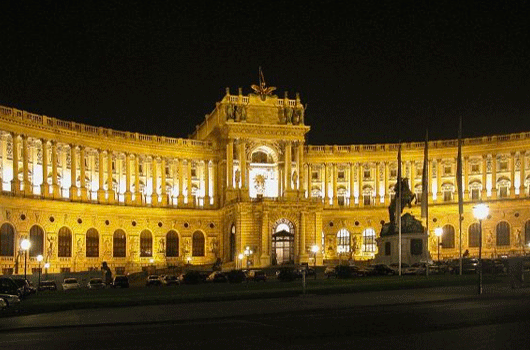 From 3–7 July the International Conference on Arabidopsis Research will bring some 1,000 delegates in the state rooms of the Hofburg Vienna.
"This annual conference is one of the leading international plant biology congresses. Discussions will centre on the latest developments in cellular and developmental biology, evolution and biosystems," said the conference organiser Dr. Geoffrey Clarke.
The Third International Symposium on Life-Cycle Civil Engineering, from 3–6 October 2012, is organised by the University of Natural Resources and Life Sciences, Vienna, with discussions on natural and man-made engineering structures.
The 15th Congress of the European Neuro Endocrine Association, from 11–15 September, will be a forum for transferring medical knowledge. Around 1,000 scientists from 20 countries are expected to attend.
The Hofburg will also hold the European Resuscitation Council's international conference, a Belgian medical conference on resuscitation and emergency medicine. It will bring around 1,900 physicians to the imperial conference centre from 18–20 October 2012.
A further twenty conferences and meetings have been confirmed for 2012. "Overall we expect to contribute somewhere in the region of 32,500 bednights for the city in the coming year," said Hofburg Vienna managing director Renate Danler.
Have you registered with us yet?
Register now to enjoy more articles
and free email bulletins.
Register now
Already registered?
Sign in