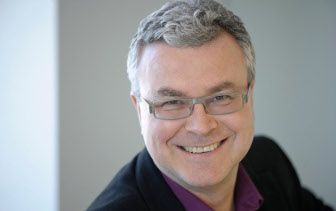 Why has this year's event attracted record numbers?
We often pull large numbers at European events as 60% of our members are based in Europe and many are able to send a team, whereas they might only send one or two delegates if they travel further. Numbers are not as important to us as the individual experience. With more delegates you have to work harder and put more thought into creating the right tools for networking and business exchanges.
What has surprised you about this event?
In the lead up to the event, we anticipated a higher attendance of Germans than there has been. We foresaw it could be a problem if there were too many, so we decided the best way to spread them amongst the rest of the delegates was to match them with a delegate from another country prior to the event. We did this by making each German delegate a personal ambassador for a city and then putting them in touch with a delegate from a city that is twinned to their own. Their role was to welcome the delegate and network with them.
What has been the feedback so far?
It's been good anecdotally. The first time attendee programme helped to ensure new delegates did not feel scared or alienated and felt comfortable to do business. I felt the energy level of these attendees helped to lift the delegates that arrived the next day. Overall, delegates have said good things about the programme and breakout sessions and I've seen smiling faces, but we won't really know until we do a detailed feedback analysis.
What has been your highlight this year?
The volunteers and transport system has blown us away. Delegates have arrived on the tram with smiles on their faces because they have talked to the students and it has allowed us to minimise on mini-buses. It's the first time we have done it and people have loved it.
Have you registered with us yet?
Register now to enjoy more articles
and free email bulletins.
Register now
Already registered?
Sign in