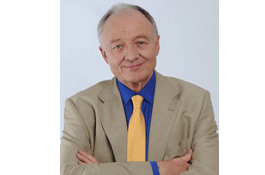 Livingstone released an open letter to Johnson about his Olympic Route Network plans and their impact on Londoners and businesses.
He recommended that Johnson:
provide details in the public domain about who will have access to the dedicated Olympic lanes.
prioritise road safety after projections showed that more than 60 pedestrian crossings will be closed by TfL
let taxis use the network
put Olympic lane restrictions in place for the shortest possible time
"We need to use the next twelve months to make sure that in every way the Olympics go even better for London than is planned. That approach ought to beyond party boundaries [...] There must be better information provided about the Olympic Route Network plans and their impact on Londoners and businesses. I have had many complaints – from the Regents Park area of Camden to Greenwich - about problems with what is proposed," Livingstone added.
He added that he has not met many cab drivers who think this is going to be great news for their trade.

"We need to know who, and how many, and be sure that only those who need it are getting this privilege. Otherwise it will convey a sense of an elite enjoying the luxury of zooming past whilst others experience disruption. The Mayor and TfL should encourage as many of those beyond the athletes, IOC members and key officials to voluntarily use public transport wherever possible which in most cases should be a quicker way of making journeys," he commented.
The news comes after Coca-Cola was criticised for its use of the lanes for VIPs.
Have you registered with us yet?
Register now to enjoy more articles
and free email bulletins.
Register now
Already registered?
Sign in