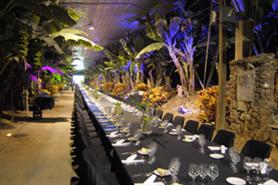 Ion said that the personality types within a company or group need to be considered in order to create an effective incentive.
"The worm must be tasty for the fish, not the fisherman," she said. "Companies must not rely on what appeals to the boss or the secretary, they must look at what really motivates staff."
The Stephen Reiss model for motivation was referred to on by Ion, who said that the motivations of individuals can fall into many categories which can conflict with those of other members of staff.
"A company needs to know its staff's motivations and plan activities with these in mind. Some people are motivated by criticism, whilst some people don't need their faults pointing out to them. A properly organised programme can cater for both these personality types," she added.
A panel of experts gave their opinions, including Martin Brezovich, director of Division 4. He said: "It is up to us as consultants to sometimes challenge what a company has in mind, even at the risk of losing business."
Have you registered with us yet?
Register now to enjoy more articles
and free email bulletins.
Register now
Already registered?
Sign in