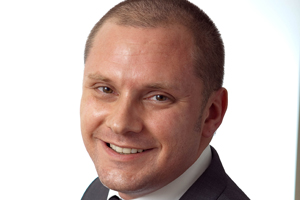 Morton-Prior is co-founding the business with partner Jonathan Harrold, who will oversee incentives as incentive director.
The new agency will offer business and consumer event services and plans to win £100,000 worth of sales, based on a 10% management fee, by the end of 2011.
The agency has hired an event consultant and plans to recruit a sales manager next month.
"We will be looking at aggressive sales from October onwards when they are on board," said Morton-Prior. "We would also like to appoint another event consultant by January."
He added: "Our growth plan for the next year is to target clients where we feel [they] need greater support – especially in the current market where many of our fellow agencies seem to be focusing on pharmaceutical."
Strategic meeting management
The agency aims to offer 'sexy, fun, creative and cost-conscious' strategic meeting management to a range of sectors.
"We can do this in a low-cost environment as a virtual agency. The benefit to the consumer is cost," Morton-Prior said.
Clearwater Events will also offer inbound DMC services to Birmingham, and is aligned with Marketing and Meet Birmingham.
New media
"We are focused on new media, and partnered with Bareface Media," said Morton-Prior. In terms of using new media in events, "it is key to events, not value-added – we're using technology as the blueprint for success".
The agency is planning a viral marketing campaign, along with a fam trip for 12 key prospective clients to Chewton Glen in January.
Have you registered with us yet?
Register now to enjoy more articles
and free email bulletins.
Register now
Already registered?
Sign in