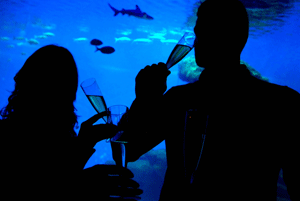 Pre-event planning: Travel group Thomas Cook holds a managers' conference every year ahead of the summer season.
This year was different because the company had a new structure in place, bringing together all overseas managers with a 'one team' theme.
The event was due to take place in Palma, Mallorca from 15 to 21 March, and Thomas Cook appointed DRP Group to assist with logistics, content, video production, branding and conferencing elements.
As well as around 78 senior managers, representatives from different parts of the business would join the event at various stages, with a maximum of 145 delegates at any one time.
Objectives: The aim was to update managers on business priorities for the year ahead. Thomas Cook group destination management director Jackie Stevenson says: "This was the first time as a group we would have all the senior managers together and the objective was to create a 'one team' culture."
Knowledge transfer was a priority, as well as creating an opportunity for Thomas Cook to "build productive relationships with key people in our markets", she adds.
"It is the single most important event of the whole year in terms of getting the managers together," she says.
Challenges: Managers from the UK, Canada, Germany, Egypt, Asia, Turkey and the Caribbean were attending the event, so content needed to be designed to ensure that key messages were clear.
Meanwhile, when Stevenson and her team carried out a site visit six weeks before the event, they decided the original venue for the plenary sessions - the Iberostar Royal Playa de Palma - was not going to be suitable. Stevenson was initially nervous about using a separate venue but, having seen Palma Aquarium, decided it would be perfect for the conference.
"It definitely worked because it meant the delegates were moving around and not in one place for five days," she explains.
As it was the first year to get all the overseas managers together, Stevenson was also concerned that delegates made the most of networking opportunities. DRP Group managing director Dale Parmenter adds: "It is unusual to have an event that runs for so long so we needed to ensure everyone stayed engaged."
Solutions: Having selected Palma Aquarium to host the plenary sessions and a series of workshops, other venues used during the conference included three Iberostar properties - the Royal Playa de Palma, Royal Cupido and Royal Cristina.
"The Royal Playa de Palma was in walking distance of the Aquarium, so we decided to use both spaces," says Stevenson. "With the extra space, we were able to be a bit more creative, adding workshops and break-out sessions."
To help build bonds between team members, a series of social activities included a quiz night, casino visit and an informal final evening at tapas restaurant La Bodeguilla.
DRP Group worked on a video during the event, which was shown at the final plenary session, highlighting the 'one team' theme.
Client verdict: "What was clear on the first day was that we still had work to do to get people to integrate," says Stevenson. "What was really positive by the end was that there was far more willingness to mix and mingle."
Post-event analysis: Thomas Cook surveyed delegates on elements of the conference. "Feedback was generally very positive," says Stevenson.
"I was aware this was an international team in a new structure so it was useful to receive feedback on elements such as increased training."
FACTFILE
Company: Thomas Cook
Event: Overseas managers' conference
Group size: 145
Agency: DRP Group
Date: 15-21 March, 2011
Venue: Palma Aquarium, Iberostar Royal Playa de Palma, Royal Cristina
and Royal Cupido, La Bodeguilla restaurant

TIMELINE
September 2010: Planning begins
January 2011: DRP Group appointed
February 2011: Site visits
March 15-21: Conference takes place
Have you registered with us yet?
Register now to enjoy more articles
and free email bulletins.
Register now
Already registered?
Sign in