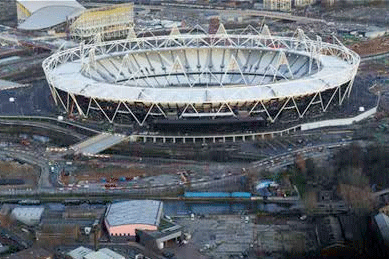 On 27 July 2012, the capital will be a hive of activity as the London 2012 Olympic Games kicks off in the city.
With just 12 months to go, C&IT spoke to events professionals about where they will be and what they will be doing one year from now.
Tracy Halliwell, director of business tourism and major events at London & Partners
"Exactly one year from now I will be watching on proudly at the city I work for hosting the world's biggest sporting event.
I will probably be either at our London Media Centre in One Great George Street in Westminster or near our office overlooking Tower Bridge and the live site at Pottersfield. Wherever I will be at that moment, the start of the Olympics on 27 July 2012 will be the culmination of a lot of hard work and will be a very special moment that I'm not likely to forget."
Joy Thomas, director of corporate events, FICO
"One year from now I will be readying myself to take my family to the Olympic games in London. We are attending football, hockey, water polo and handball. At FICO, I will have just launched the marketing campaign for FICO World 2012."
Esme Cook, managing director, EC Travel
"I will be totally immersed in the Olympics, hoping our 'year of planning' has paid off. The day before, our first wave of 500 guests would have arrived from across the world. They are coming to London as VIP guests of a Tier 1 Olympic sponsor. With any luck, I might be able to also watch the opening ceremony on TV."
Jade O'Connor, marketing communications manager, Danwood
"I'm a black belt in taekwondo and I'll be going to watch that. In terms of corporate hospitality, Danwood will be involved in taking some of our key customers. We will also be engaging staff, as it is an incredibly motivational event for them, as well as being fun."
Julia Harnischfeger, hotel manager, Aloft London Excel
"In July 2012, myself and the team at Aloft London Excel will be extremely busy. As one of the official venues for the London 2012 Olympic Games, Excel will be hosting around 80,000 visitors per day so the area will be buzzing. We will be ensuring visitors to Excel have a fantastic experience in our W XYZ bar and we'll be helping to showcase London on the world stage."
Have you registered with us yet?
Register now to enjoy more articles
and free email bulletins.
Register now
Already registered?
Sign in