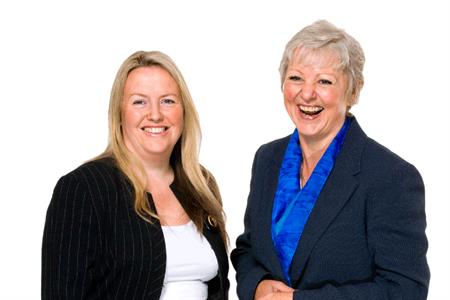 Nicola Reardon, SN2R owner
Our first event was a Millennium summer evening barbecue in 2000 in Bristol. Since then we have done everything from the annual kick off events to team-building and themed gala dinners and, more recently, family fun days. HP have long standing, loyal staff so we need to come up with ideas that constantly surprise. Sue and I both think large events can be quite impersonal, so we work together to make them more targeted. We'll have meetings to find out what HP's message will be, then create activities around that.
A standout event for me was the Pirates of the Caribbean-themed event at Celtic Manor with a 'ships ahoy' themed activity using fake money to buy and build things. Also, we went to Brighton for a kick off for 120 delegates, creating a treasure hunt using a new technology whereby staff had to take photos digitally and send them, with answers, back to base.
Our event format is usually a high impact icebreaker then we slowly unravel it into business, before holding an evening of fun. We always have to have something up our sleeve and the delegates are always desperate to know what it is before hand.
Sue is open and honest about what she needs, and we respect and return the honour and put it into practice so HP can see the best results. The HP delegates are always up for it and are led from the front – the management are always there.
The turnaround is always the biggest challenge. Making the whole event flow and getting all the messages across is tricky. Sometimes, for example, there are no ballrooms big enough, particularly in coastal towns, so turnarounds often have to be done in an hour and a half, all hands on deck.
Susan Kenison, PA at HP Printing & Imaging
Nicola was recommended to me by a hotel that I was visiting whilst trying to organise an event. They gave me her card. We normally only work on two events a year but we always use Nicola. The events will usually be an off site visit for the whole team, formal meetings in the morning, team-buildings then a formal dinner in the evening. The formula works.
Keeping within budget is a big challenge. People still expect the same results with lower budgets. We normally go with the HP management team's message, but have a lot of slack to improvise, and they trust me to deliver.
We always ask delegates for feedback and talk to people about what did and didn't work. This can be everything from the venue, and we've been all around the country, to the activities. I totally trust Nicola because that's the only way it could work. If Nicola comes with an idea, I never say it won't work, because that's her business she's the expert.
HP once wanted to run an It's a Knockout-themed event, but Nicola said that it would not work so we didn't go with it. Amazingly the events always go well as I trust her judgment. She'll tell me what worked at other events and at what time of the year to run certain themes.
My team at HP are dressing-up mad. Nicola made a cocktail rum punch, which was stored in glass milk bottles at an event where delegates came as what they aspired to be when they were young. Delegates work such long hours that this year we thought we'd reward their families too by running a 'Pirates of the Thames'-themed event.
We don't meet up socially, but we've worked together so long that Sue has seen me engaged, married and have two children through that journey. We always have a lot to talk about and spend a lot of time together surrounding each event. We always love the planning, and the excitement of pulling something new out of the hat.
Have you registered with us yet?
Register now to enjoy more articles
and free email bulletins.
Register now
Already registered?
Sign in