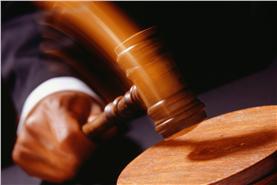 Businesses from today are required to have a bribery policy in place, and directors could be liable if their company falls foul the Act, which received Royal Assent last April but was put into force today following a government review.
The Act has caused concern around the extent to which lavish hospitality could be seen as 'improper inducement'.
Perception
COI director of live events Simon Hughes told C&IT that the Act as it stands puts the onus on companies to decide what they can and cannot do.
"The problem is the balance sheets. When a bank statement shows hundreds of pounds have been spent at a racecourse it looks bad. However, if the trip was a treat for the top 25 clients to reward them, then there's often no provision on a spreadsheet to make this point. People jump to assumptions," he added.
Clarification still needed
DRP Group's marketing manager Callum Gill added that hospitality on a small scale is very unlikely to interest the Serious Fraud Office if it is to further business relations.
"There is too much middle ground in the Ministry of Justice's guidelines, which have only dealt with extreme cases. We need more clarification," he added.
Illegal, but not enforced
Olswang partner Brian McDonnell, who spoke at Summer Eventia this week, said that companies need to make policies and regularly monitor and review them.
"The Act will be enforced by tip-offs and self reporting. Just because something is not enforced, that doesn't mean it's not illegal," he added.
Event Assured managing director Brian Kirsch said that event planners do not want to be criminalised, whether or not prosecutions occur.
"Any fears that you cannot take clients to Ascot are unfounded, but people should not have to rely only on discretion. The Ministry of Justice needs to clarify its position so the industry is clear what they can do in the real world," he added.
History
In February, secretary of state for justice Kenneth Clarke warned businesses that the compliance industry is pushing unnecessary advice on corporate hospitality, exploiting Bribery Act concerns.
In April, BSI commissioned Travel Intelligence Network (TIN) to examine the Bribery Act's impact on the event industry.
Industry figures recently welcomed practical examples of how companies can fall foul off the Bribery Act by companies including legal firm Blake Lapthorn.
Have you registered with us yet?
Register now to enjoy more articles
and free email bulletins.
Register now
Already registered?
Sign in