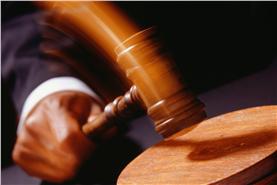 Event Assured managing director Brian Kirsch, who is also Eventia's head of regulation, yesterday (28 June) told guests that the guideline's examples of where hospitality could fall foul of the law leave the middle ground unclear.

"The Government cites an obviously overly lavish example of hospitality in its guidelines. The event industry is more interested in the finer details. However, since then government spokespeople have assured the industry that they consider hospitality to be important for business," he said.

He added that he expects a consequence of the Act could be that UK companies curb visits to countries where bribery is endemic.

"This law seems tough as it puts the onus on the UK to set an example and lead the world in anti-corruption, but this is not always realistic in practice," he said.

Olswang partner Brian McDonnell told delegates that grey areas exist in the law when, for example, tickets to a sporting event are given as a gift without a person from the company being present.

"There should be a business case for the meeting, and if the giver of the ticket isn't present, then the ticket is more of a gift than hospitality," he added.

Kirsch and McDonnell both agreed that, in practice, it is unlikely that the Serious Fraud Office (SFO) would enforce minor cases.
"We need to remember what was the prime motivation of this Act - to deal with dodgy arms deals abroad. We will continue to work for greater clarity from the Department of Justice and the SFO so that event organisers can do business in the real world with a clear conscience," said Kirsch.
Have you registered with us yet?
Register now to enjoy more articles
and free email bulletins.
Register now
Already registered?
Sign in