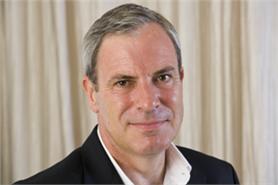 Hughes and the rest of the nine-strong live events team learned on Thursday (23 June) that COI will be axed as part of Cabinet Office minister Francis Maude's plans to reform government communications.
Uncertainty
The department will be scrapped from spring 2012, but Hughes said that detail about how to implement plans for a shared communications pool and specialist marketing hubs is yet to be worked out.
"Having made the decision [to dismantle COI], in organising the new system it is all work to be done," said Hughes.
Shock
"That was probably the biggest shock: although there is certainty in that the outcome will be the closure of COI, how we get to that point is challenging. Up until that transition finishes, it is business as usual. We are looking at events in 2012, but the transition is supposed to end in March/April 2012."
Internal COI management board members - including Hughes - met Cabinet Office permanent secretary Ian Watmore and director of policy communications Jenny Grey on Friday (24 June).
"We are hanging onto the fact that we are one of the few dedicated events teams that exist in government, so when there may be a recommendation on shared communications, we can say we are going to bring a lot to the party," added Hughes.
Agency roster
A total of 125 agencies secured a place on COI's four-year live events roster, which began running on 1 December 2009.
"We are not quite sure what will happen with our framework agreements and we have been clear with agencies it is early days yet," said Hughes. "I owe it to them to be transparent but the only certainty is that as government contracts, someone in government will look after them. But in what form, we don't know."
Marketing freeze
Live events had all but dried up last year, however, following a marketing freeze – the COI team ran just eight, compared to 50 in the previous year.
As part of the public sector spending review, COI's live events team was slashed from 16 to nine in November 2010.
"Although we have had almost a year of very little activity, which has softened the blow somewhat, it still doesn't change the fact that agencies went through a lot of work to get on the framework," he added. "Hopefully the value of that process will be retained."
Limited answers
Hughes added that he was "limited in the ability to be clear with answers" for suppliers, staff and clients.
"This has been agreed at ministerial level and is being done to us," he said. "We have got nine months to find what direction we can as to how we can re-deploy, or lose, people."
Have you registered with us yet?
Register now to enjoy more articles
and free email bulletins.
Register now
Already registered?
Sign in