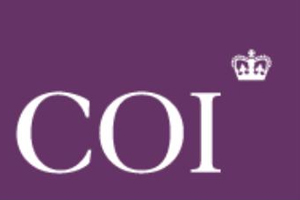 COI is being closed after minister for the Cabinet Office Francis Maude has announced an overhaul of government communications.
Future of live events
The body's director of live events Simon Hughes is attending an internal management board meeting this morning with representatives from the Cabinet Office to discuss the future of his nine-strong team.
As part of public spending cuts last year, the COI made 40 per cent of its 737 staff redundant, with the live events division slashed from 16 to nine.
Extremely difficult
"It is quite grim really and it is extremely difficult for the team," said Hughes. "We don't have answers to questions about whether the team will be re-deployed.
"There are ideas about creating marketing resource but people just don't know whether they will have a role or not. That is the big uncertainty at the moment."
Spending cuts
COI reduced spending by 68% last year, from £532m in 2009/10 to an estimated £168m in 2010/11.
Government departments have reduced their number of in-house communications staff by around a quarter, and their budgets by half, and COI's live events team produced just eight events, compared to 50 the previous year.
Marketing hubs
Francis Maude's reforms include the establishment of a Communications Delivery Board and exploring the development of a shared communications delivery pool and a small number of specialist marketing hubs.
Maude said: "These important and significant changes to Government communications structures are designed to save more money by cutting bureaucracy and reducing duplication.
"This does not mean the end of vital and cost effective marketing campaigns – such as those campaigns that save people's lives. However, it does mean that communications spending in the future will never again get out of hand and instead will be more transparent, better coordinated and less bureaucratic."
Need for clarity
Hughes – who has this month been appointed as Eventia's vice-chair - added that the "reality is that [government] cannot stop doing marketing and communications".
"There will be a need going forward, but it won't be through COI," he said. "I am really hoping we will have some clarity on the underpinning of this plan."
Have you registered with us yet?
Register now to enjoy more articles
and free email bulletins.
Register now
Already registered?
Sign in