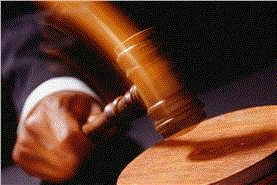 BSI, which is planning to release a white paper about the Act later this month, told C&IT that there was caution in the industry when the Act was first announced.

"As ever it really is just common sense, although there was some initial panic when the Act was first announced," said BSI's director of business development Paul Hussey. "We welcome legal companies' attempts to clarify the Act so business won't be affected but our own guidelines should be of great use."

Eventia's regulation committee has prepared guidelines on the Bribery Act – with legal firm Olswang's head of the financial services regulatory group Brian McDonnell – which will be published in the next two weeks.

Speaking at Eventia's AGM on 8 June, Air Partner's business development manager Mark Sale said: "There is a lot of concern out there about the Bribery Act, but I don't think there is as much to worry about as we may have first believed."

Meanwhile legal company Blake Lapthorn has published advice for businesses.

"If a software company is in negotiations with a marketing company based in the US and offers to pay for a director of the marketing company and his family to visit New York for a week in a five star hotel with all travel and meals with a number of meetings with other directors. This could possibly be risky.

"While there is a legitimate business purpose, the hospitality offered is excessive in comparison to the main business purpose as it extends to family and to all travel and meals. It is also taking place at a time when contract negotiations are ongoing and therefore could be intended to persuade the company to enter into the contract, even if it is not in the best interests."

Green Ant Event's director Joe Blackman agreed that the industry has calmed down on the subject after government guidance, but stressed that the most important thing is for companies is to have a formal policy in place.

"A company taking, for example, an Olympic committee member and his family to New York with five-star hotels and lavish meals could be excessive, especially if contract negotiations are underway and it might be seen to get in the way of fair tendering," he added.
Recently, fears were expressed that the Act could offend some global business cultures.
Have you registered with us yet?
Register now to enjoy more articles
and free email bulletins.
Register now
Already registered?
Sign in